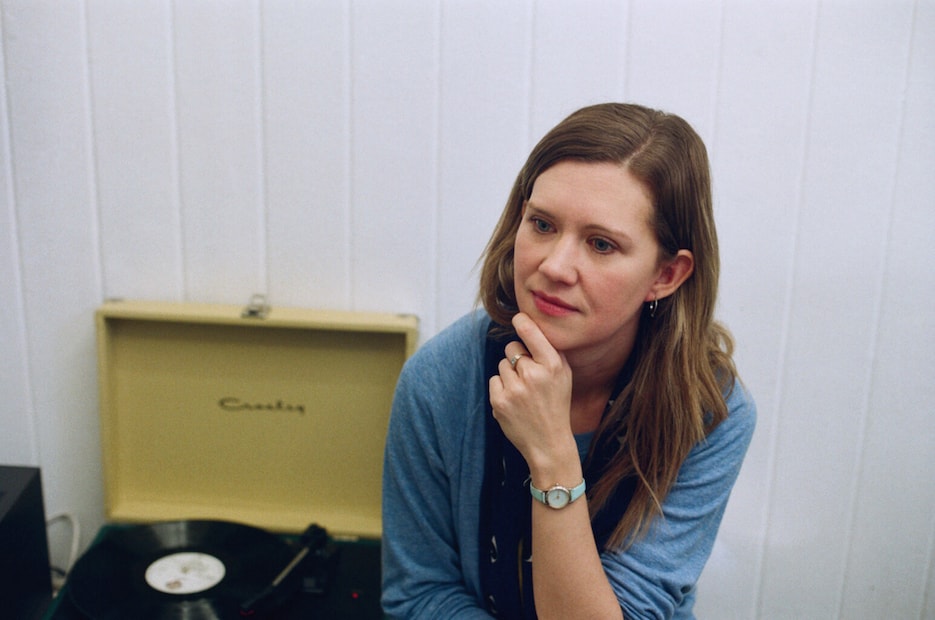 Tamsin Clark
__
London, UK
__
Amidst a busy central London is one of the city's most beloved art bookshops. A space for independent artist publications and unique contemporary art books, Tenderbooks is where you go to find the kind of independent magazines, photo books and poetry collections that you can't get in a regular bookshop. Channelling a vibe that feels both intimate and international, shop manager Tamsin Clark has mastered the art of arrangement with each corner, table and shelf showcasing the most interesting printed matter the creative world has to offer. More than just a pretty shop, Tenderbooks also hosts exhibitions, commissions limited editions and collaborates with Tenderpixel gallery to support artist projects and experimental publishing. Wanting to know more about how the whole ship is run, we visited Tamsin to discuss London's independent publishing scene, curating the shop by way of personal taste and the authors and publications she loves to read.
__
Words by Kadish Morris & Photography by Flore Diamant
How long have you been at Tenderbooks and what's your background?
I've been at Tenderbooks just over a year. I didn't go to art school. I studied English and Philosophy but knew I always wanted to work with art in some way and after college I worked in galleries. Before running Tenderbooks, I was working as an artist studio manager whilst making my own books and doing a bit of writing and curation. I also used to run a salon space in my apartment. At college, I was obsessed with Frank O'Hara and Gertrude Stein. Writers who were immersed in the art world of their day and they sort of led me into exploring contemporary art so I guess I've always come at art from a bookish perspective!
There's always been quite a strong connection between art and literature…
Absolutely. At the moment, there's a really nice resurgence of interest in concrete poetry for example. Lots of artists are writing poetry and fiction.
Are you subjective when deciding on what to stock? Do you let personal taste influence you?
Well I actually quite like the shop having a sense of personal selection. These are the publications that I think are important, that I care about and that I want to be shared. It's always good being able to talk about the books with customers or introduce something that might be new. Definitely some of the most exciting things I've come across have been from people bringing books to show me. It's a constant discovery.
"Before running Tenderbooks, I was working as an artist studio manager whilst making my own books and doing a bit of writing and curation."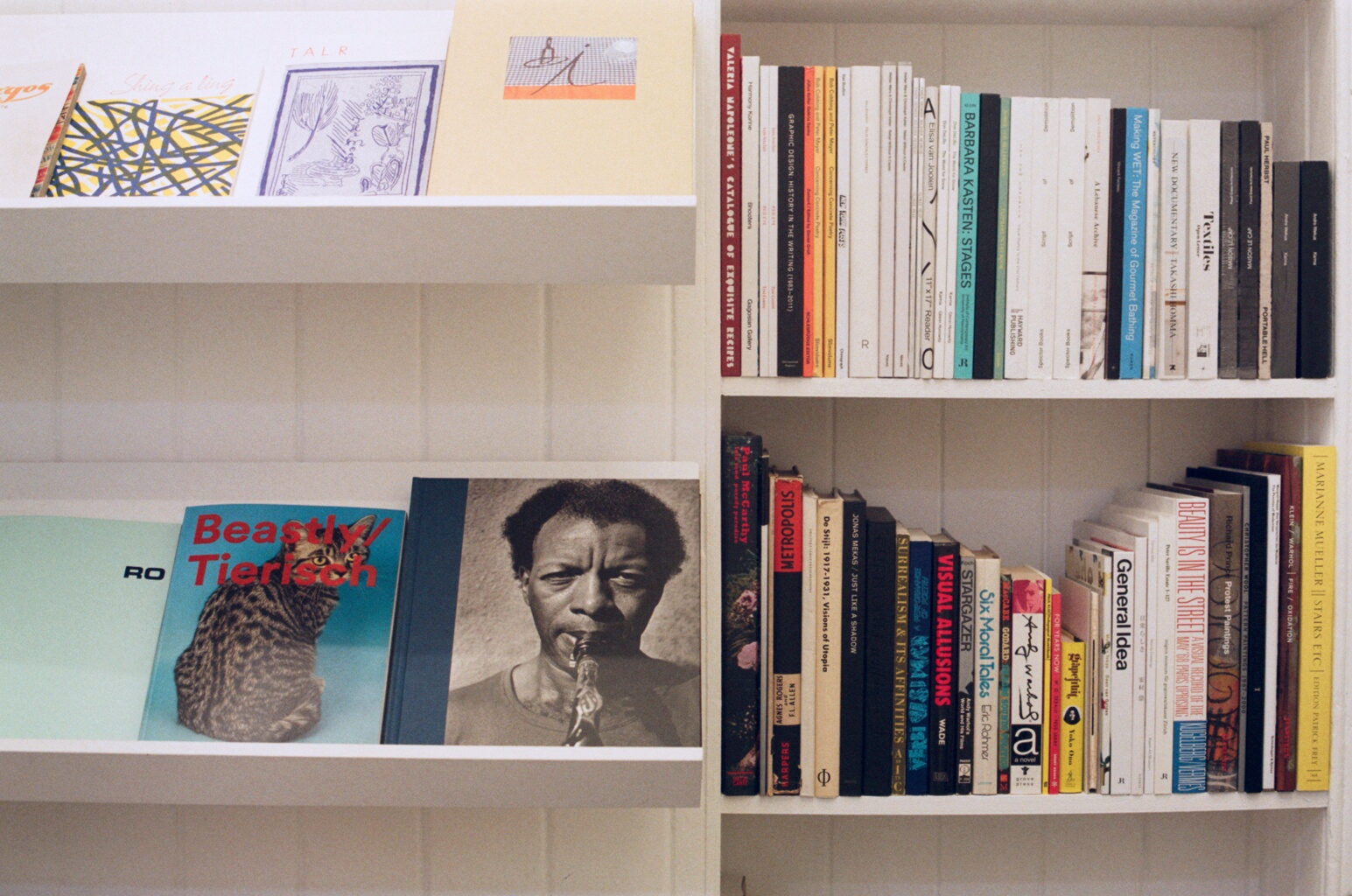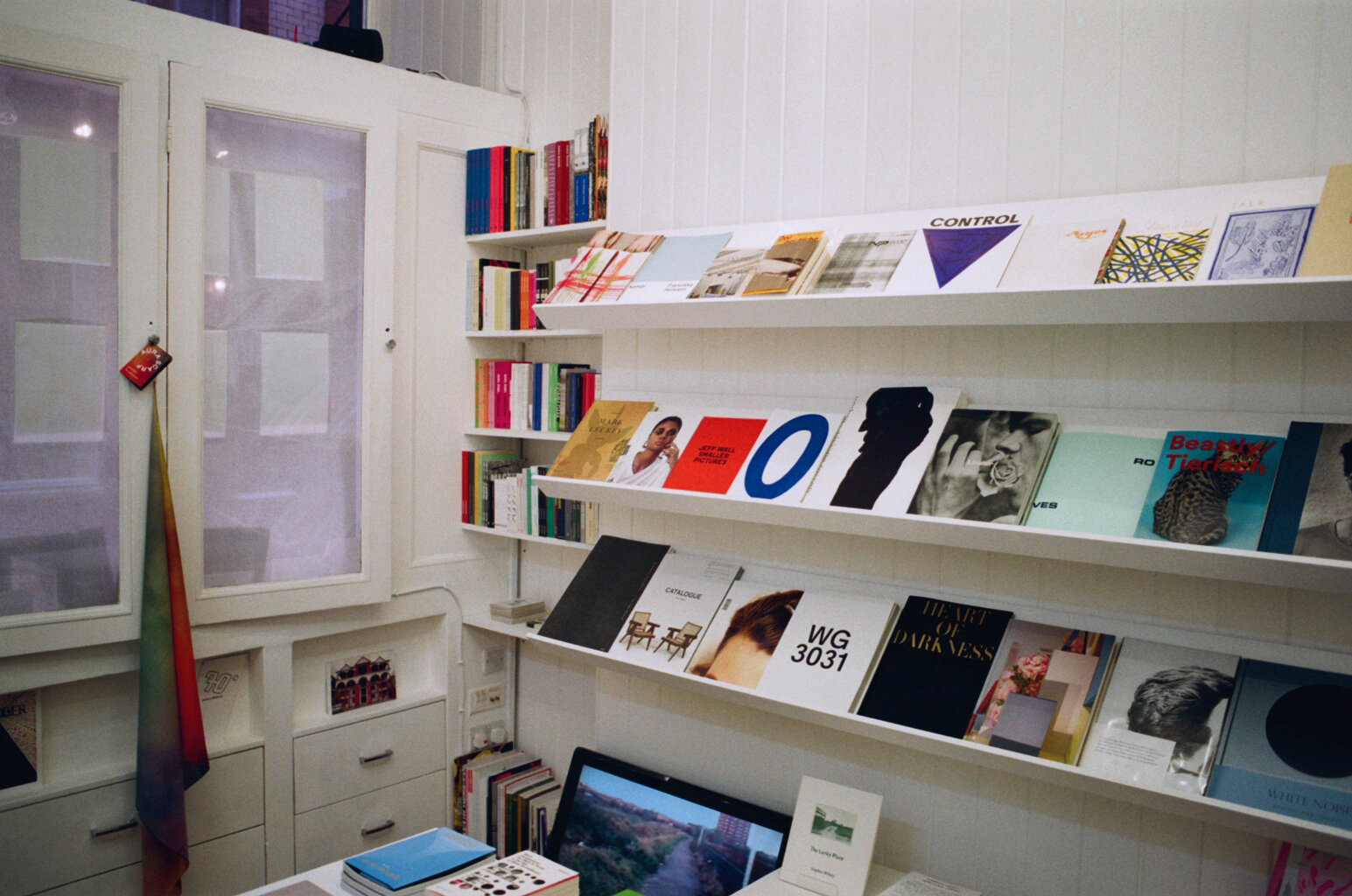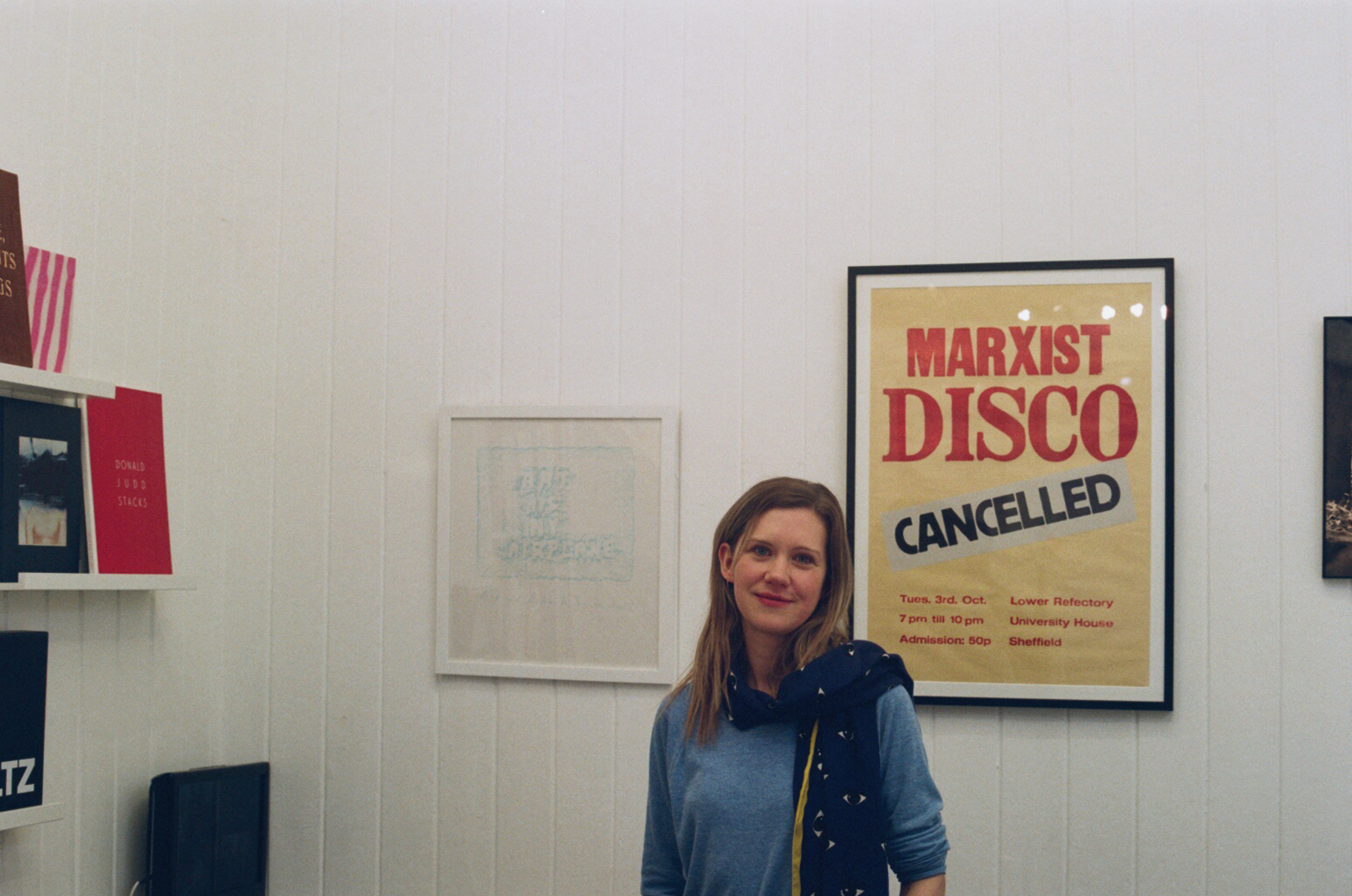 I guess that's what makes Tenderbooks feel different from somewhere like Tate bookshop. It feels more personal and intimate in here…
I hope so. There's a record player, fresh flowers and a little stool where you can sit to read. The sense of intimacy is important too with the kind of books I stock. Artist books aren't just content-based; they are objects too. 'Content' is something a bit more complex, not so immediate, a bit slower, more thoughtful perhaps.
So do you spend a lot of time curating the shop?
I'm not sure if I'd say it was really curating as such. At Tenderbooks I don't have any categories for books, as in a shelf for 'Graphic Design' etc. That's partly because the books I stock often don't lend themselves to one specific category of interest but also because I like the idea of chance discovery. That you might come in looking for a Katrina Palmer text and leave with a Japanese magazine. I do try to be kind of logical or sensitive when placing the books together. The other day, I looked at the table and got a bit worried about Virginia Wolf being next to Seth Price!
It seems like such a dream job, running a bookshop…
There's a lot about it that's a great pleasure. New boxes of books come in all the time. I have very interesting customers and strike up interesting conversations. There's also a lot of late nights, admin, accounting and endless dusting, which isn't so glamorous.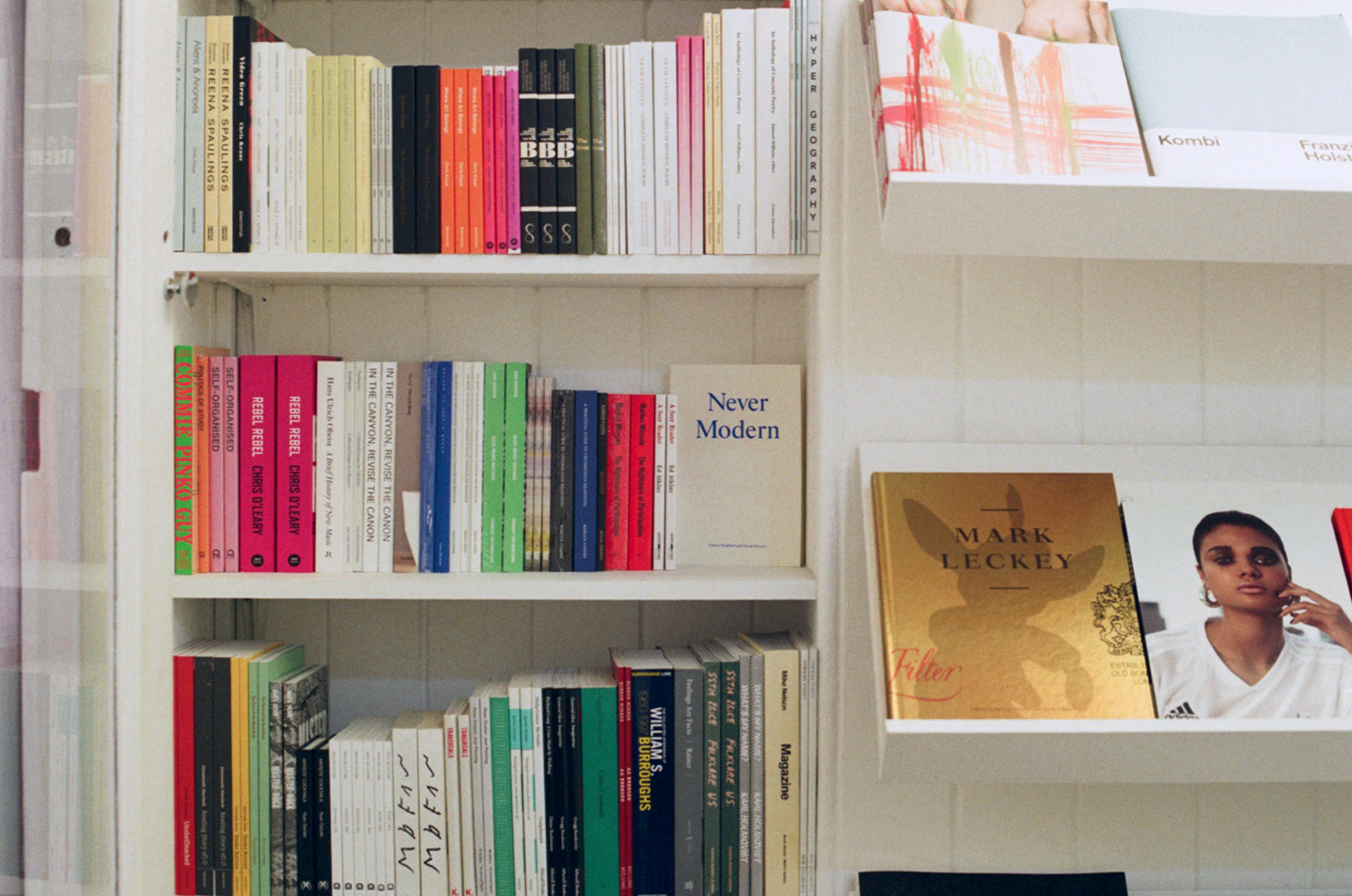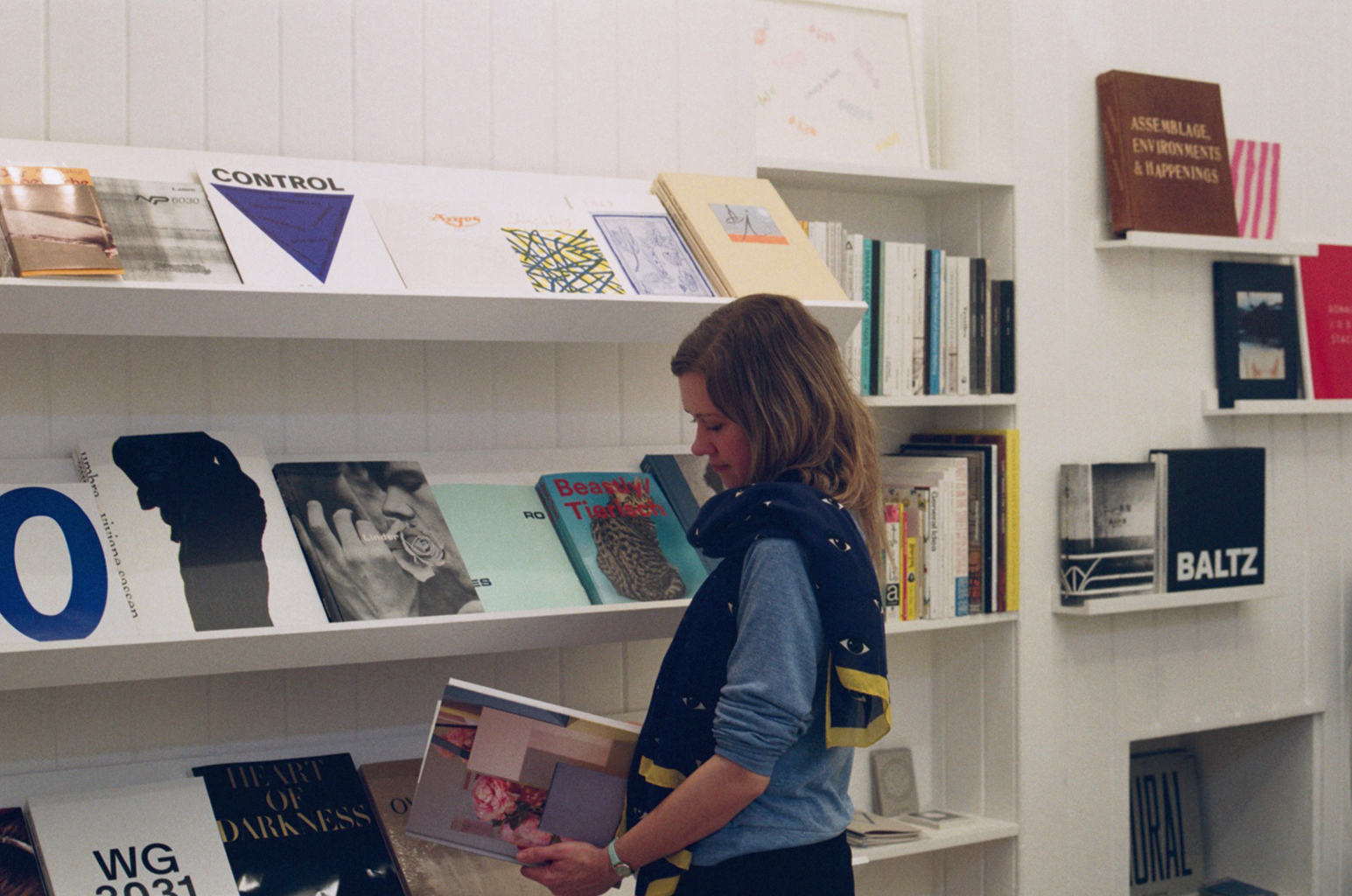 You host publication launches, readings as well as monthly exhibitions. There seems to be a real emphasis on utilizing the physicality of the shop. Do you consider physical experiences to be more valuable than online ones when interacting with text and art?
Paraguay Press publish an essay series called The Social Life of the Book and I think it's such a good title. I want there to be a sense of the book as a live format, something discursive and good fun. I also want the bookshop to support the publishing scene in a useful way. There's at least one event at the shop each week such as a reading or a performance. Last night there was a small concert. When I started working at Tenderbooks, I was thinking about each area of the shop. Like the window, I always get an artist to do the window display and it's almost like an exhibition space in itself. In the downstairs space, I programme exhibitions related to artist publishing. Often, the focus is on the book work of a particular press or artist or a collection of archival material. The online versus physical is a complicated one and I'm not sure it's helpful to think of them in opposition. There's good and not so good things about each. Obviously I have to stand up on the side of printed matter but I also have to admit that a lot of my initial discoveries with books are online.
Do you think London's independent publishing scene differs a lot from other cities?
That's a difficult question to answer. I feel that the London scene is diverse, there's a lot of different types of publishing activity happening. People making everything from very high production photo books, to literary journals, to handmade zines. There's also a sense of a legacy here. In this area in the 1960s for example, there was Bob Cobbing's underground book shop Better Books and spaces like Indica Gallery. Last year I did a window display of Stephen Willats' Control Magazine which is in its 50th year and still going strong. Also, Bookworks have been working with artists for so long and things like the Artist Self-Publishers Fair (ASP) at the ICA means there's now more opportunity to showcase the more grassroots things that are going on too.
"I want there to be a sense of the book as a live format, something discursive and good fun. I also want the bookshop to support the publishing scene in a useful way"
That's probably the great thing about being in the centre of London, there's so much legacy here that your essentially just building on top of existing history…
Yeah for sure.
Do you think there's a disparity in women self-publishing and being published in comparison to men?
Of course! For example I think Kim Gordon's collection of essays Is It My Body? is interesting in relation to this question. A lot of the writings in this book have the sense of being private, like sketches for works, impressions of domestic spaces and of course diary entries. Writings about desire, about being a female artist in a male dominated scene, about being the 'girl in the band', some of it has an almost sociological style. So I think it's also a sense of having to overcome the perceived idea of writing as a personal, private activity. So I'm not sure it's simply a question of distribution but a more complicated problem.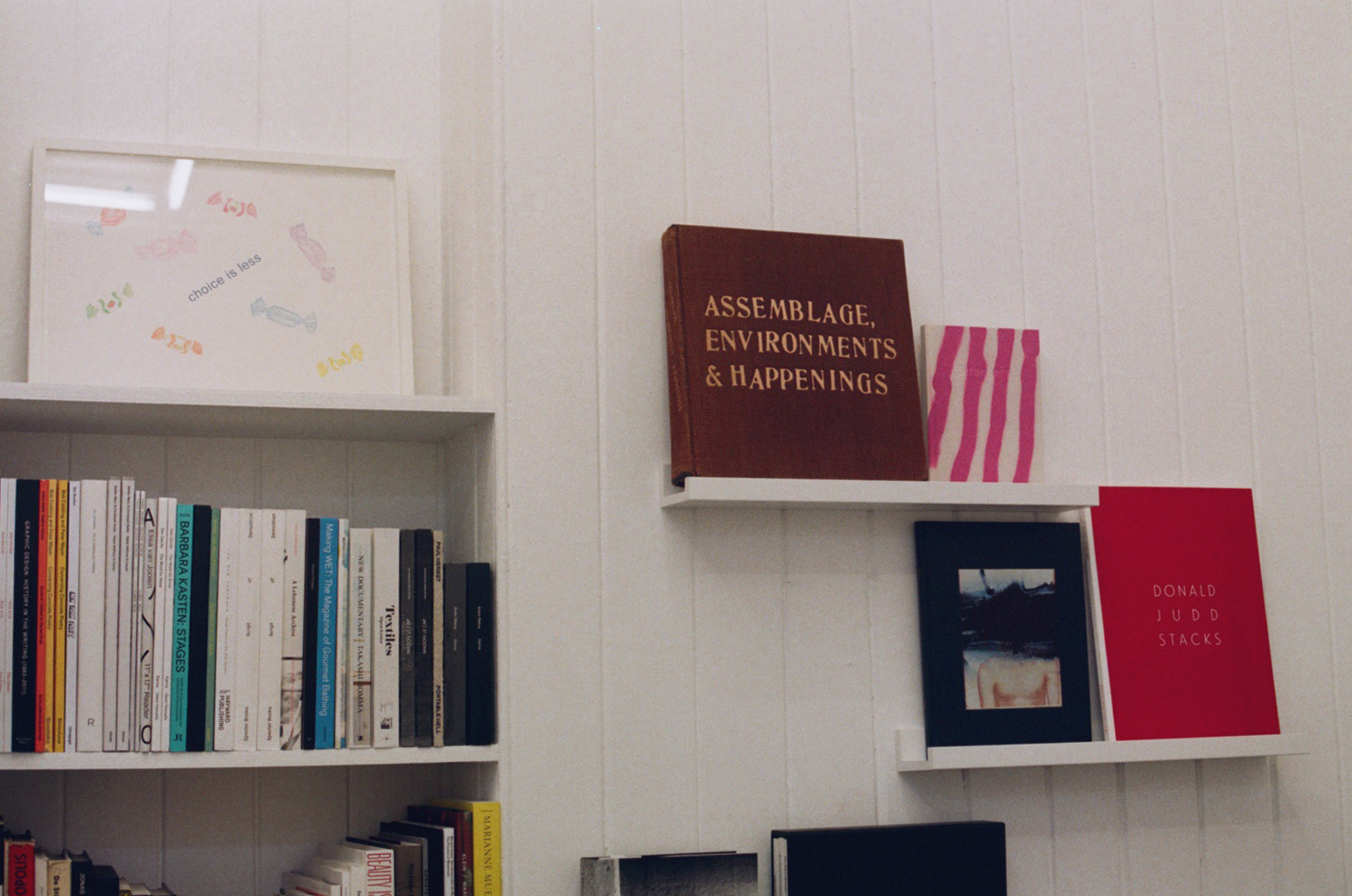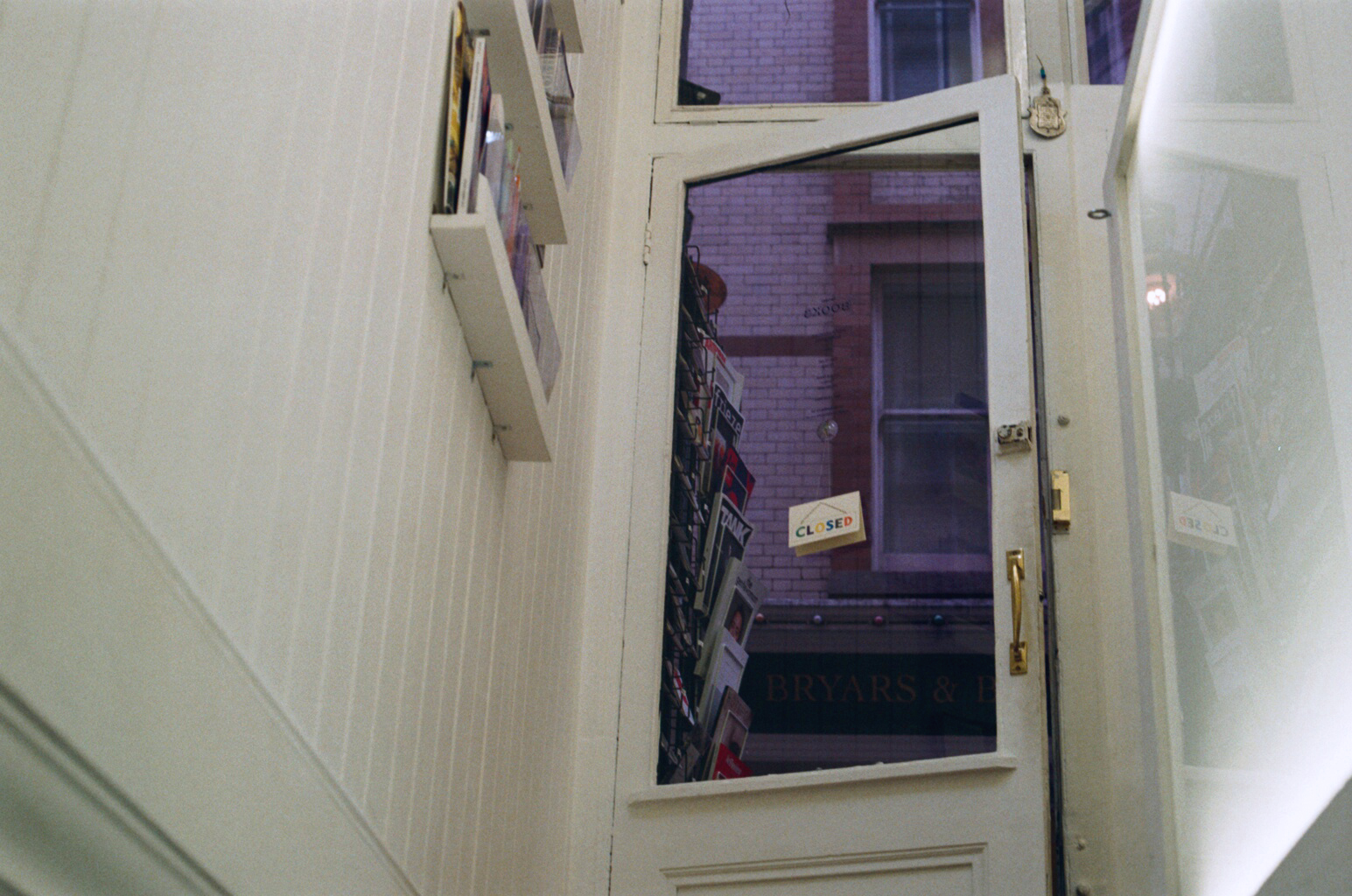 You regularly partner with Tenderpixel to support artist projects and research. How do you go about commissioning a new artist book or limited edition?
Often it comes out of the gallery programme at Tenderpixel. An artist is interested in making a publication as part of their research for the exhibition or as a work in itself. AA Bronson made a display of his publications at Tenderbooks recently and I commissioned him to make a 'book plate' edition to accompany the show. It was a small card that can be pasted inside a book cover to say who it belongs to. AA Bronson collects books of magic, sorcery and spells so he ended up making an edition using the symbol of the occultist Aleister Crowley's secret society. There's an apochrophal tale related to Watkins Books, (just opposite from Tenderbooks) that says Crowley performed a spell inside the bookshop. I think the story goes that he cast a spell to make all the books disappear and simultaneously reappear!
"I think there's a real appetite for people collecting books and hopefully, it's a much more accessible way of collecting art as well"
What are some of your favourite female-authored books or publications?
Well I know it's predictable but I'm a big Chris Kraus fan. I LOVE DICK is my favourite novel but her essays are excellent too. Then there are the recently published letters between Kathy Acker and McKenzie Walk I'm very into you. A story collection called POND by Clare-Louise Bennett published by Fitzcarraldo Editions is a stunning piece of writing. Anything by Clarice Lispector. I've recently discovered a fashion journal called Vestoj produced by Anja Cronberg in Paris. It's a very beautiful and thoughtful publication.
And from a writers perspective. What things have you read that are an inspiration to your practice?
Chris Kraus and Clarice Lispector in their emphatic attention to the emotional. Emotion as the endless creative resource.
I know it's a cliché question to ask, but from the perspective of someone who runs a bookshop, do you think print is on the decline?
Quite the opposite, I'd say it's exploding. I think there's a real appetite for people collecting books and hopefully, it's a much more accessible way of collecting art as well.