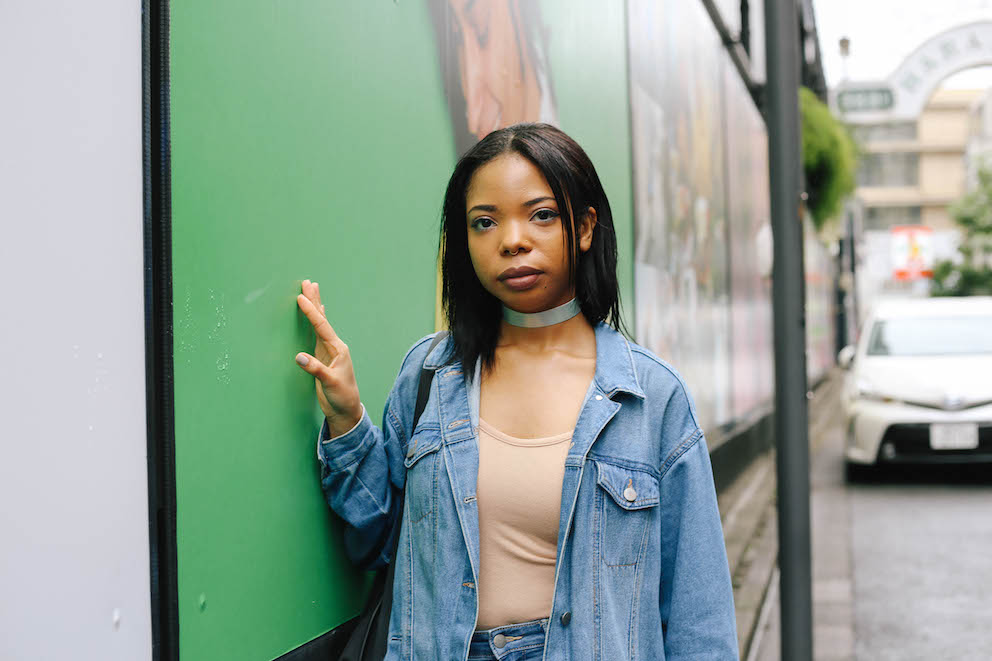 Jayda B
__
Tokyo, Japan
__
Established radio presenter and DJ Jayda B is setting the club scene alight with her goal of achieving equal representation in the world of nightlife. Originally from Atlanta but now based in Japan's capital of Tokyo, Jayda hosts her own show Chroma Radio on Block FM and is the founder of Bae Tokyo, a creative agency and club night that she set up to support and platform women DJ's and artists within the male-dominated music industry. Working with an all-girl team that she refers to as board members, Jayda is on a mission to connect female talent together within a society that is not yet fully adept with the concept of feminism. Interested in music from a young age, Jayda is confidently carving out space to allow the female artists around her to flourish without compromise. Fresh off the back of hosting a party at Sankeys TKO, the Japanese imprint of the cult Manchester nightclub, we caught up with Jayda for tea in Harajuku to discuss the origins of Bae Tokyo, sexism in the music industry and how she balances work and play.
__
How did Bae Tokyo start?
I started Bae Tokyo with a few other people in my hometown of Atlanta, Georgia. I used to intern for a mainstream station in the US and once I got my own show, it was really important for me to include women. From the beginning, all of the staff on my show were female because I realised there was little representation in the industry. Everything was really male dominated and the things that they'd talk about – the atmosphere – just really wasn't created with women in mind.
How did you navigate being in that space?
Before that, I was working as a Marketing & Promotions intern at a studio and that was even worse. So many people would come through and they'd have their strippers, girlfriends and their whole crew but my perception was a little bit different, which helped me navigate it. The way you carry yourself really makes a difference to how people perceive you. People will just assume that you're the girlfriend or the groupie and you don't really have a place of importance in this space. Being aware of those things really early on made me understand the importance of inclusion and putting people together to take notice of problems in the industry. There's so many talented women who can create and it's just weird to me that people think that all we can be is the DJ's girlfriend instead of the organiser, the boss.
Have things changed slightly since those days or it still just as much of a struggle?
I think now it has become such a big issue in most countries, people are more aware. In my experience so far, it varies by city, space, country. Japan has its own very specific idea of women and what a woman should be.
"People will just assume that you're the girlfriend or the groupie and you don't really have a place of importance in this space."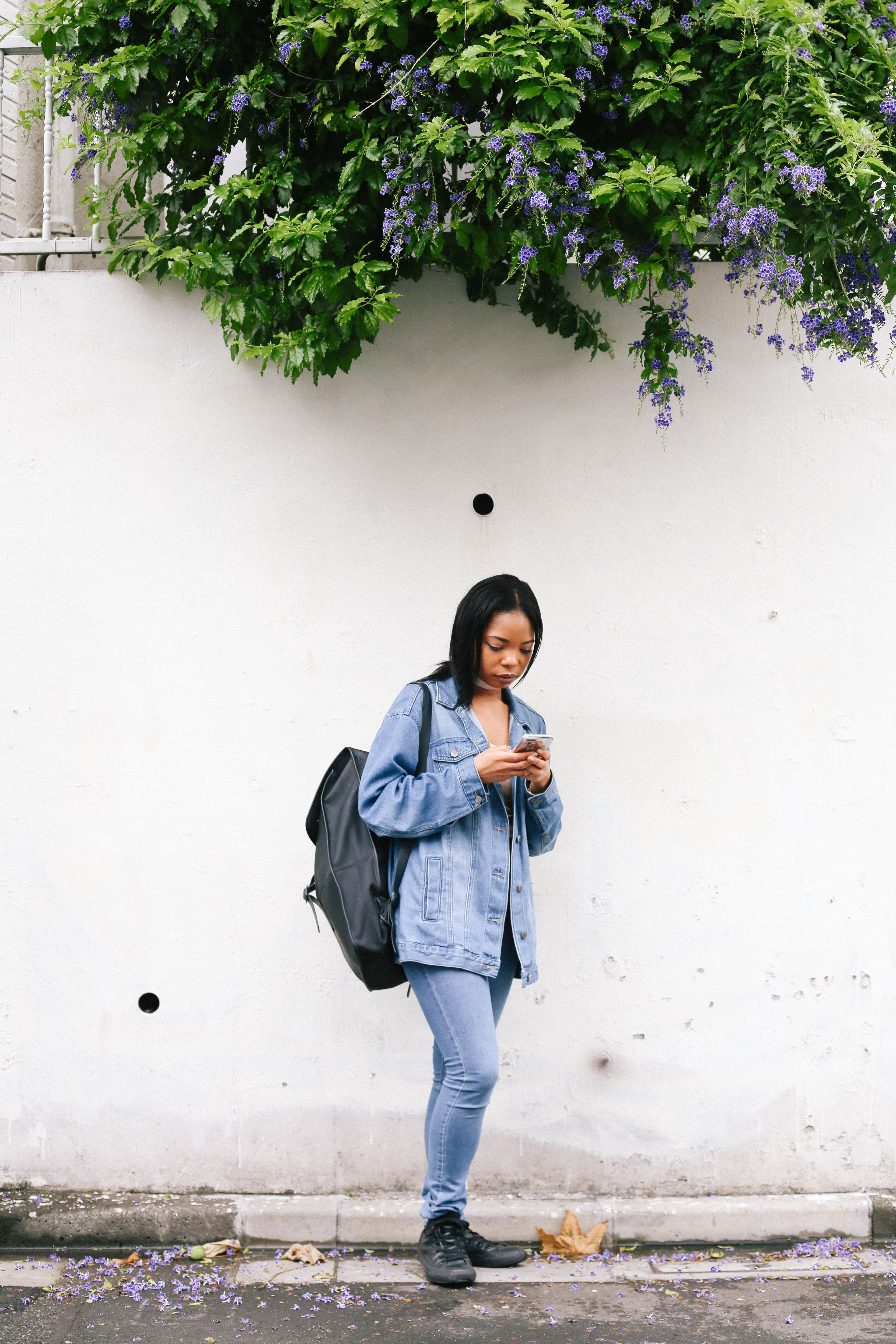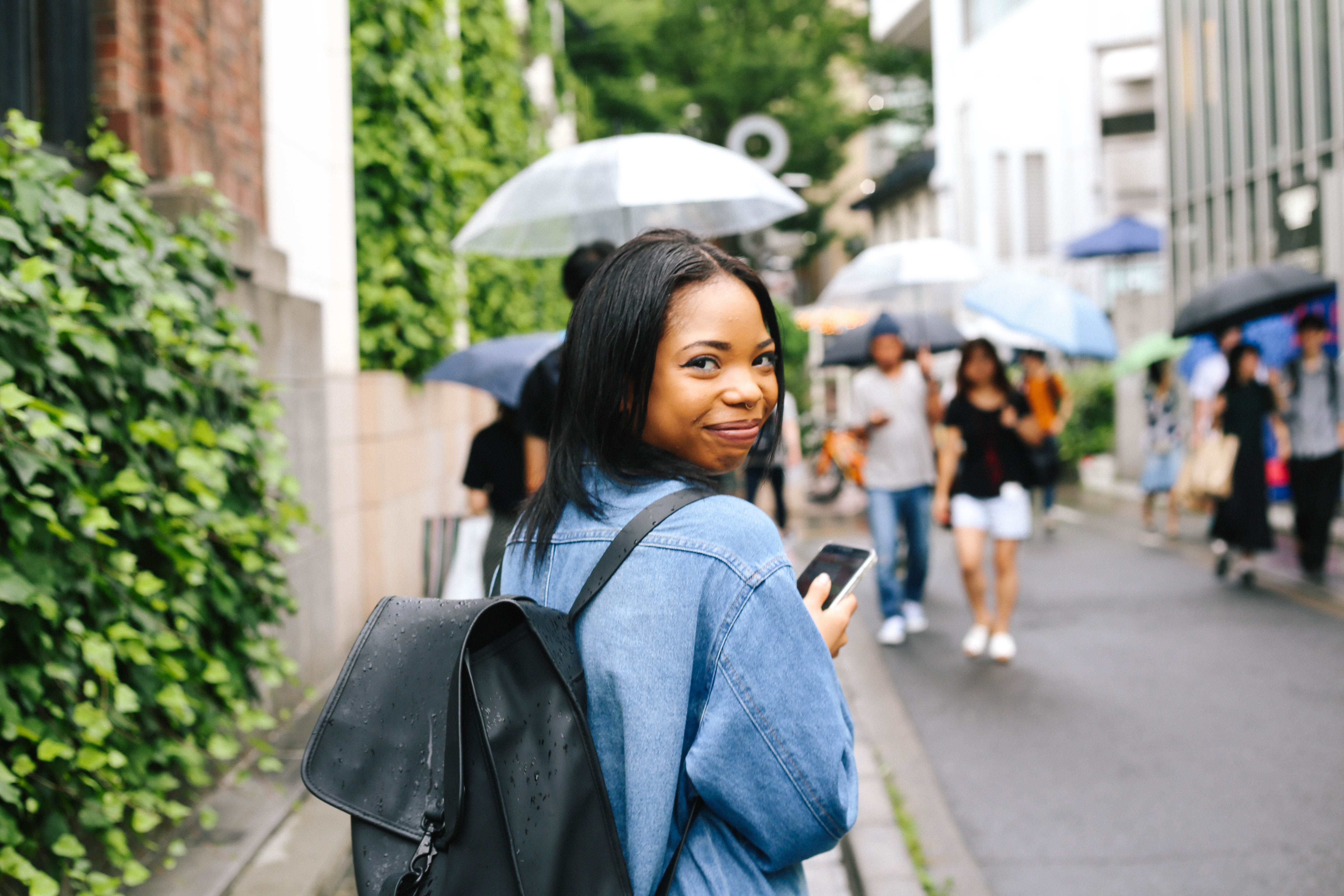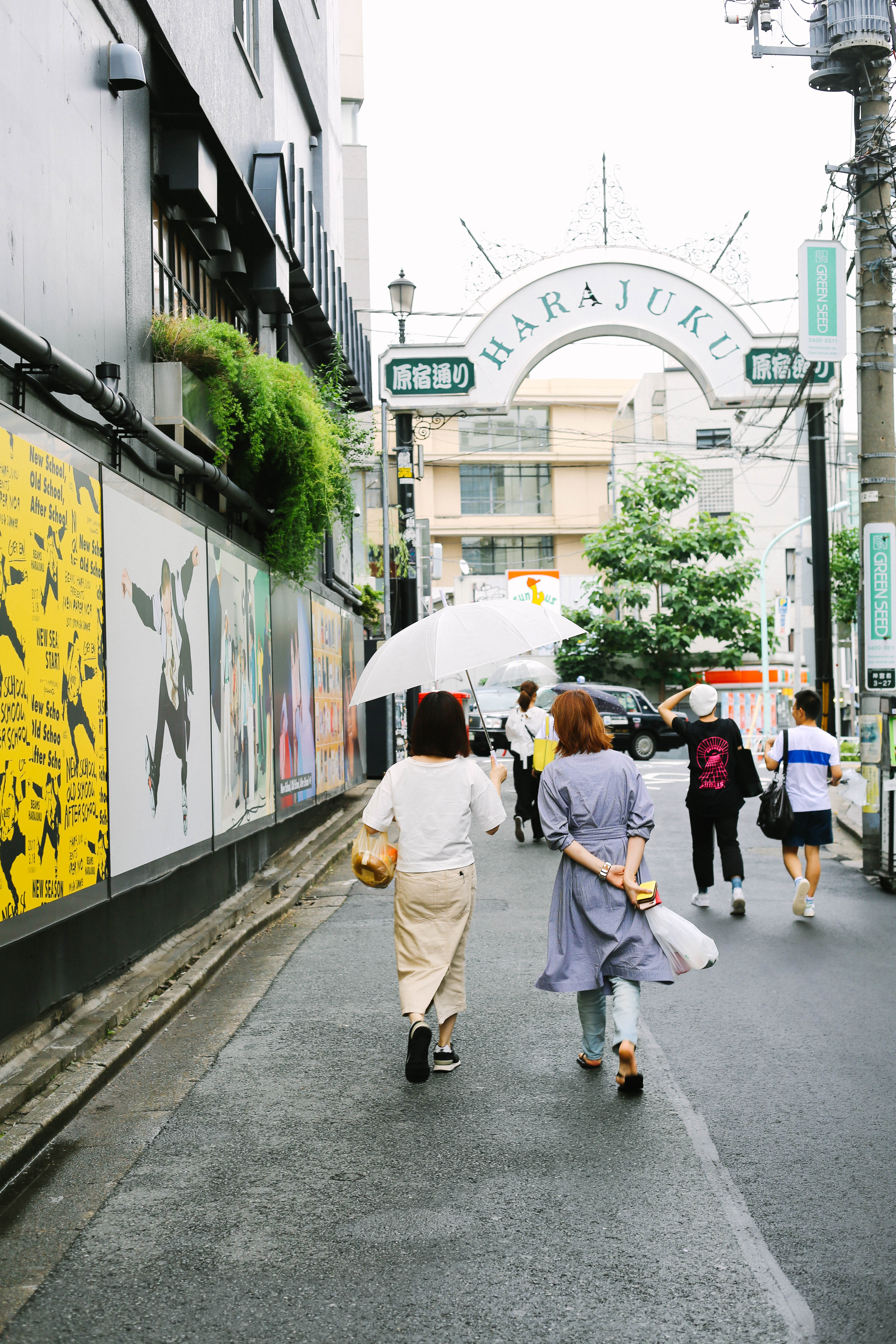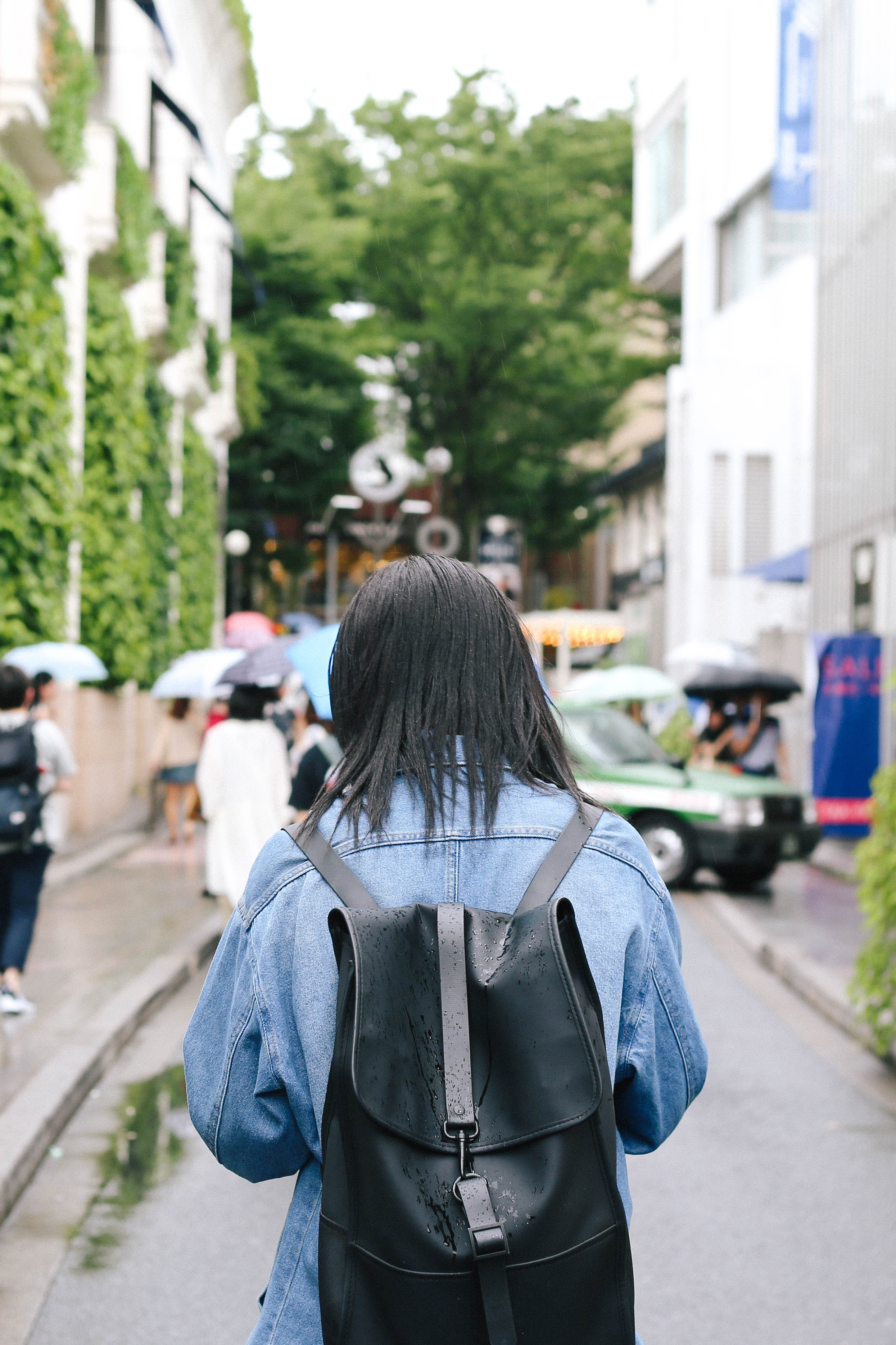 So was moving to Tokyo a direct result of those experiences?
I'd been on and off to Japan since college as I went to school here. I really wanted to bring what we were doing back with me to Tokyo and kinda expand the network and the platform. It didn't really work out in Atlanta, but here in Tokyo we have our team and it's really been a process of trial and error. I saw more opportunity here. So many people in the US want to know more about Japan or other places but because there's a language barrier people don't really know how to access information or know what's going on. We're still in our infancy but I don't think I ever thought it could be possible to get to the point that we are at now, especially here where it's not a common thing to talk about feminism, equality for LGBT and women's rights. Culturally that's not where Japan is at the moment. I'm just really grateful for all the genuine support we all have as a team. It's been amazing to see.
Who else is on the team?
There's three of us. Myself, MissInglewood and Imani. We all do our own things creatively but we really work well together as a team. We also have an intern as well as our Head of Design, Ashley Rhoden, who is still based in Atlanta. She's been there from day one, she's been holding me down through all the transitions. She created the branding and logo. A lot of what inspired the aesthetic was anime, specifically Sailor Moon and Creamy Mami, the Magic Angel; that's where the colour scheme came from.
Have you always been interested in music?
I've always been involved in arts. I was a dancer for a really long time and I'd always really wanted to do music but didn't know how to go about it. Both of my parents were musicians back in the day. My mom was a singer and my dad was in a band. At College, I studied journalism and from there, I got into radio. I started doing interviews and writing reviews about the underground scene in Atlanta around 2008  – when the scene out there was really flourishing. Around then, I started interning at the recording studio and working at the radio station so was always surrounded by so many creative and important people. From an early age I got to see how a lot of people moved and how things worked in the industry. Back then DJ's would ask me what to play at parties, because they found my taste eclectic and I would think to myself: "You're the DJ why are you asking me?" When things like that started to happen, I decided I should just do it myself as they weren't paying me for it but they trusted me. It was an evolution.
"Both of my parents were musicians back in the day. My mom was a singer and my dad was in a band."
What is the main goal of Bae Tokyo? An open space, a safe space or something entirely different?
There are so many other women in other places who want the same things that we do and the goal is to create a large network connecting all of these women together. We share the same ideologies and goals. We want to unify what we are doing with other people in other places. Awareness and unity, basically.
Do you all have day jobs?
Yeah, we all work. One manager is a photographer and the other works as a singer. We still have other jobs whether it's for visa purposes or because we need income as we're still such babies with Bae Tokyo. It's only been a year. We are not making enough income to make it our full time job so we all have other projects. Making music for commercials, songwriting, DJ'ing, radio, taking photos plus Bae Tokyo. It's tough.
That seems to be something that a lot people around the world are having to navigate…
It's hard to say because it's still such a new thing with our generation. In our parents generation, it was totally different. Back then, I probably would have had kids already and just given up on being creative, but now, people don't think and move like that. Maybe it's a little more selfish but I feel like people are more genuine and follow their heart instead of feeling stuck sitting behind a desk all day just to make money. I'd rather be happy than have a bunch of money in my account. I used to work in an office and it was the most miserable I've ever been. That was for me the point where I realised I needed to move back to Japan and make my ideas come to fruition.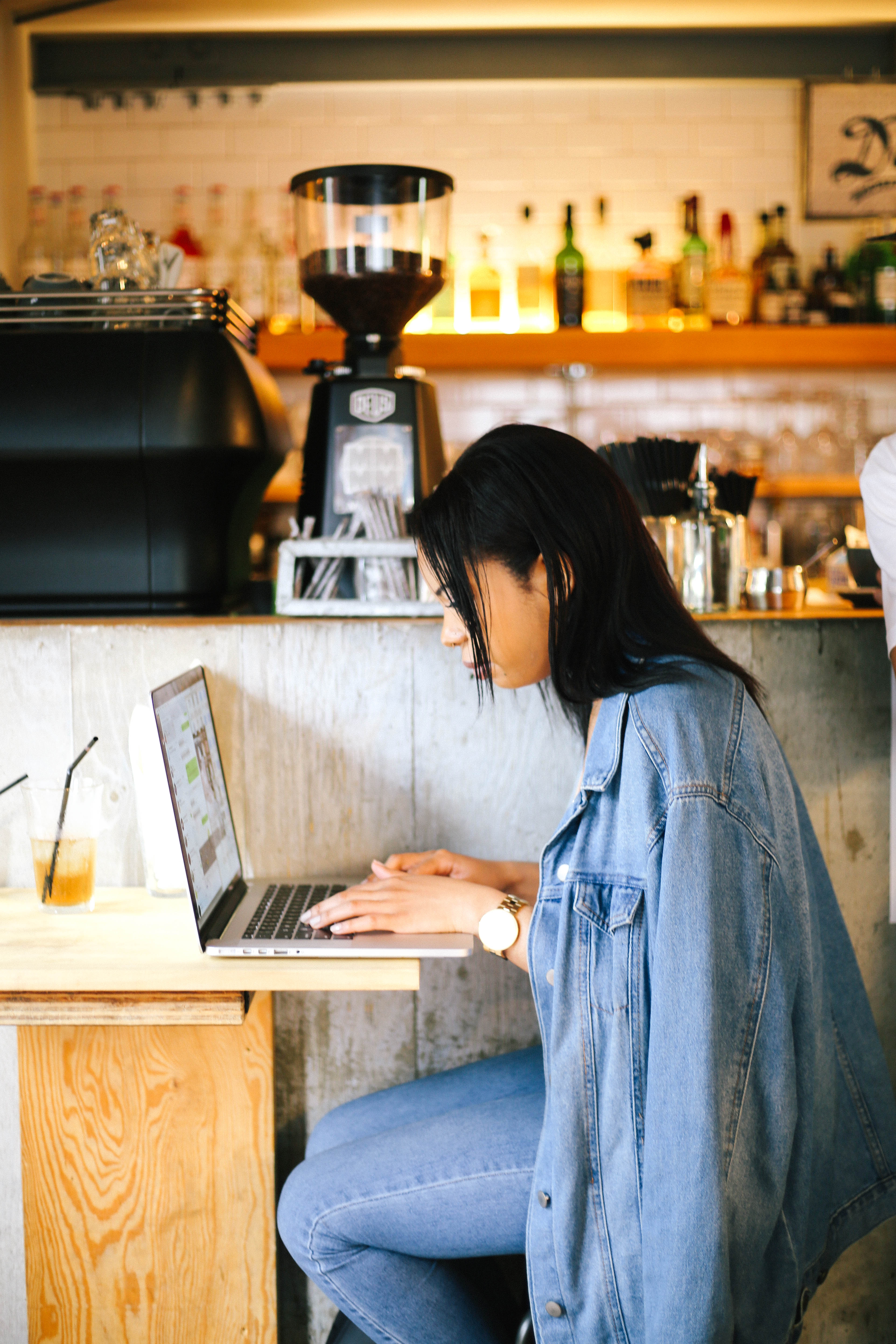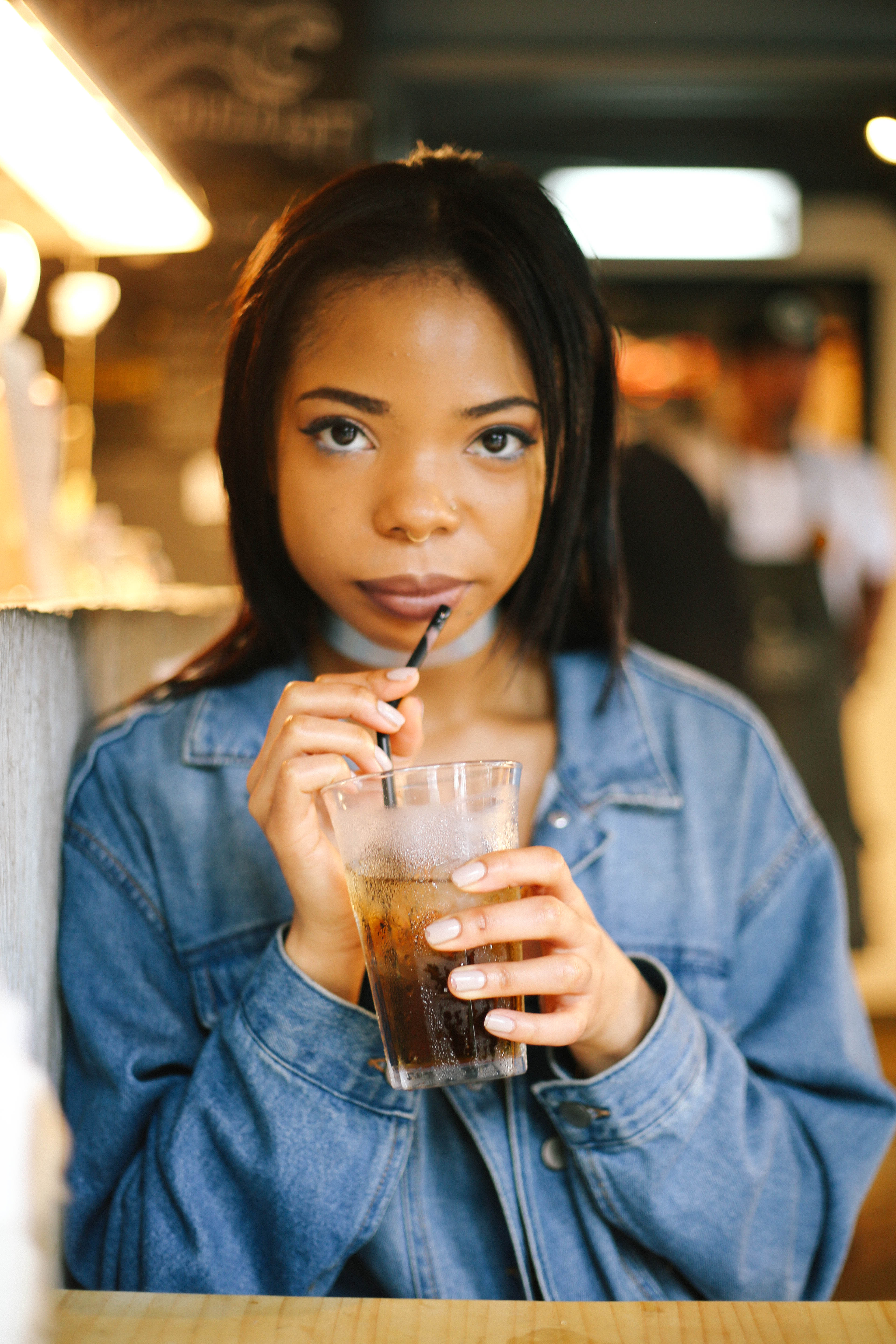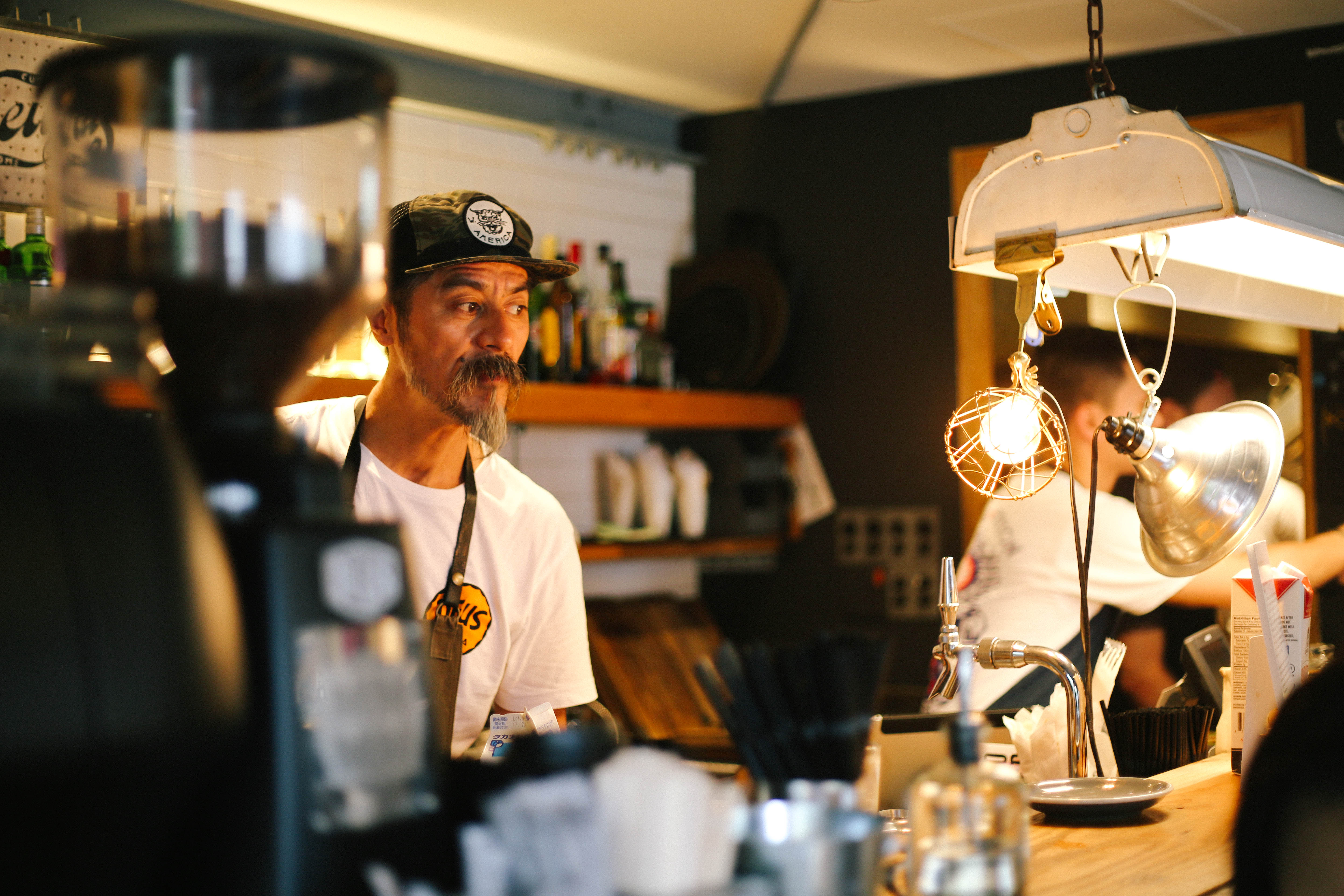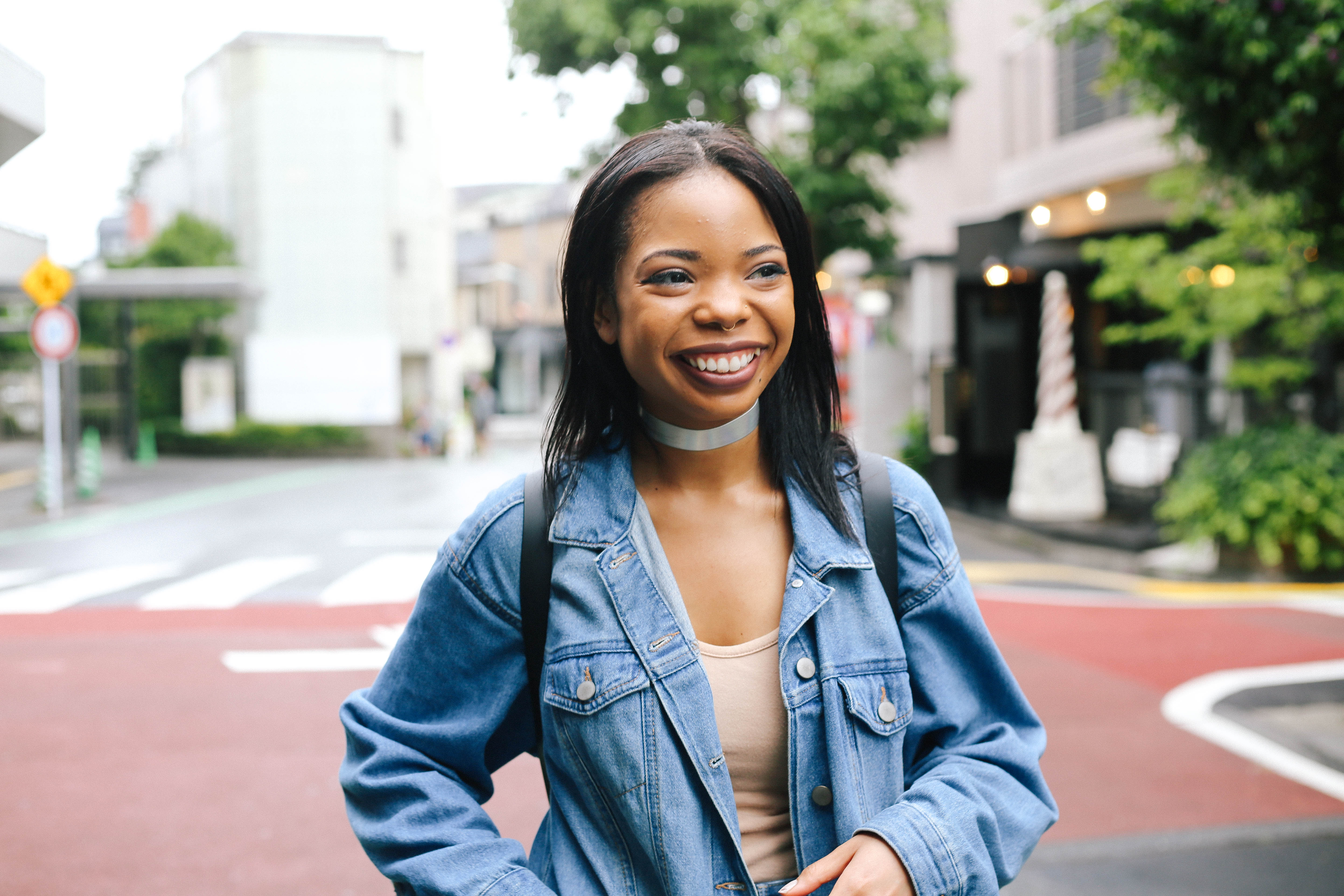 How do balance work and looking after yourself?
It's been trial and error. The drinking culture, not getting enough sleep, I got to a point where I kinda got sick and realised I really need to pay attention to my body and cut back on some things a bit because I'm getting older and my body doesn't work the same! It's interesting to read about other people in entertainment who have become sober because they got too caught up in it and got too trashed every day. They talk about the transition being so hard! People give you drinks. They try to pay you in drinks and sometimes people who like your set will want to buy you a drink. It's so hard to say no when it's everywhere. For me though, I don't go out anymore really unless there's an event I'm playing at or I really want to support. I've learned I have to take care of my body and get proper rest.
I guess there's also a drinking dynamic between men and women which seeps into so many other things…
You really have to just guard yourself, be aware and stay professional because it can get crazy. Especially in the underground scene, everybody is your friend or homie. It's a party everyday, but you have to realise that everyday you're just getting drunk which isn't a good thing.
"People give you drinks. They try to pay you in drinks and sometimes, people who like your set will want to buy you a drink. It's so hard to say no when it's everywhere."
Are there certain challenges to being both the promoter and the artist?
Yes and no. It's frustrating because with Bae Tokyo you're not only the artist but the promoter too so you have to gauge and balance how you expect some of the other people involved to promote. Even though it's your thing and you want to promote, you're also an artist. Sometimes some of the other girls aren't as quick to push the event. They're not promoters but we still want them to share what's going on.
Do you think modesty plays into why your artists don't promote themselves as heavily?
There's so many different levels of it for me. Sometimes they might not understand what we are doing, or feel the same way about the movement. There are some girls who feel the same way about the movement and then there are some who think it's just a party and they're just DJing.
Is there a way to make them realise the vision beforehand?
We're still working on that. It ranges by culture too as there is no feminist movement in Japan. People don't understand the concept of what it means to be a feminist or even about other movements beyond just that. It's non-existent. So in essence, it's still new and we are still trying to figure out how to work and push through it and get people to really understand it's not just a party.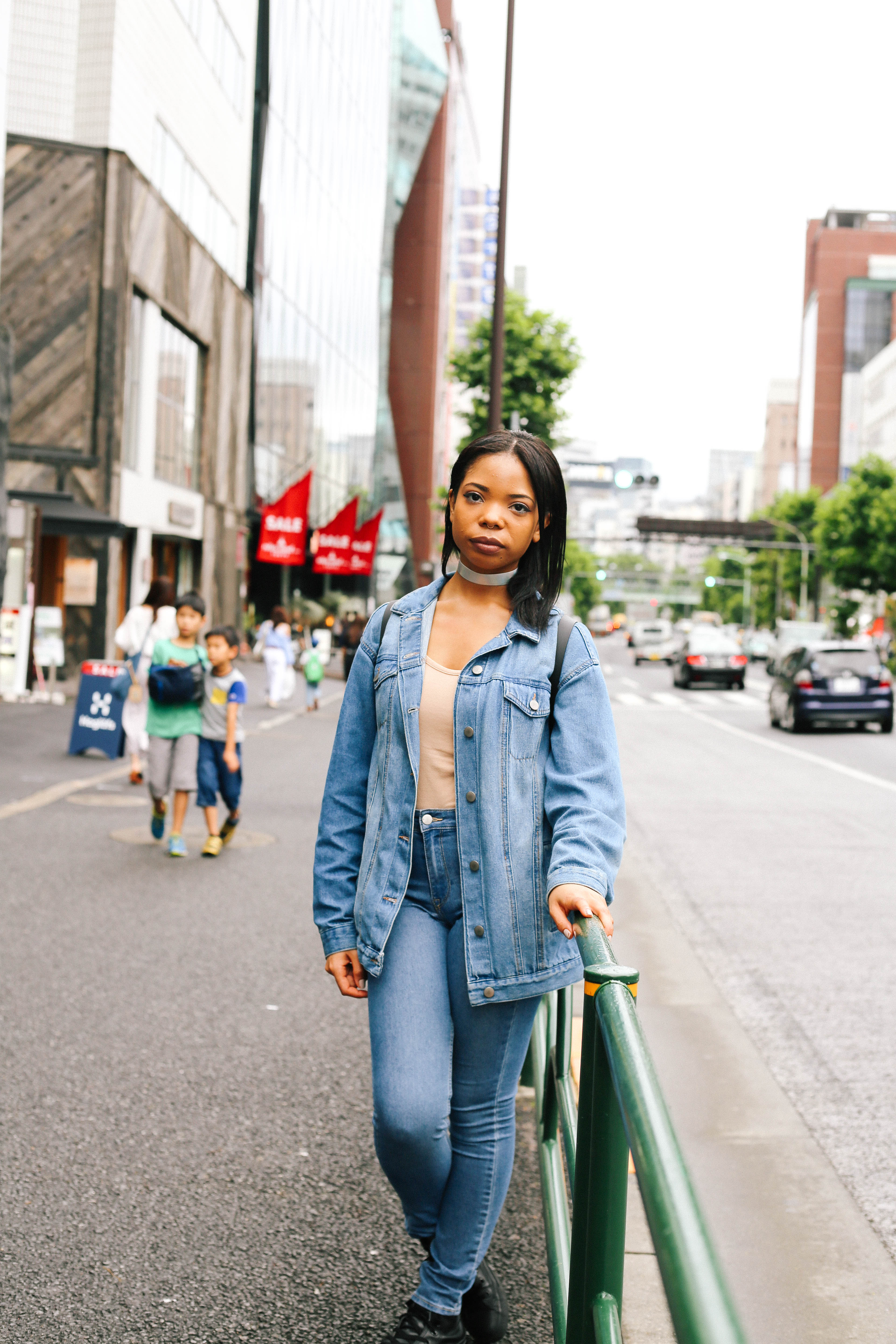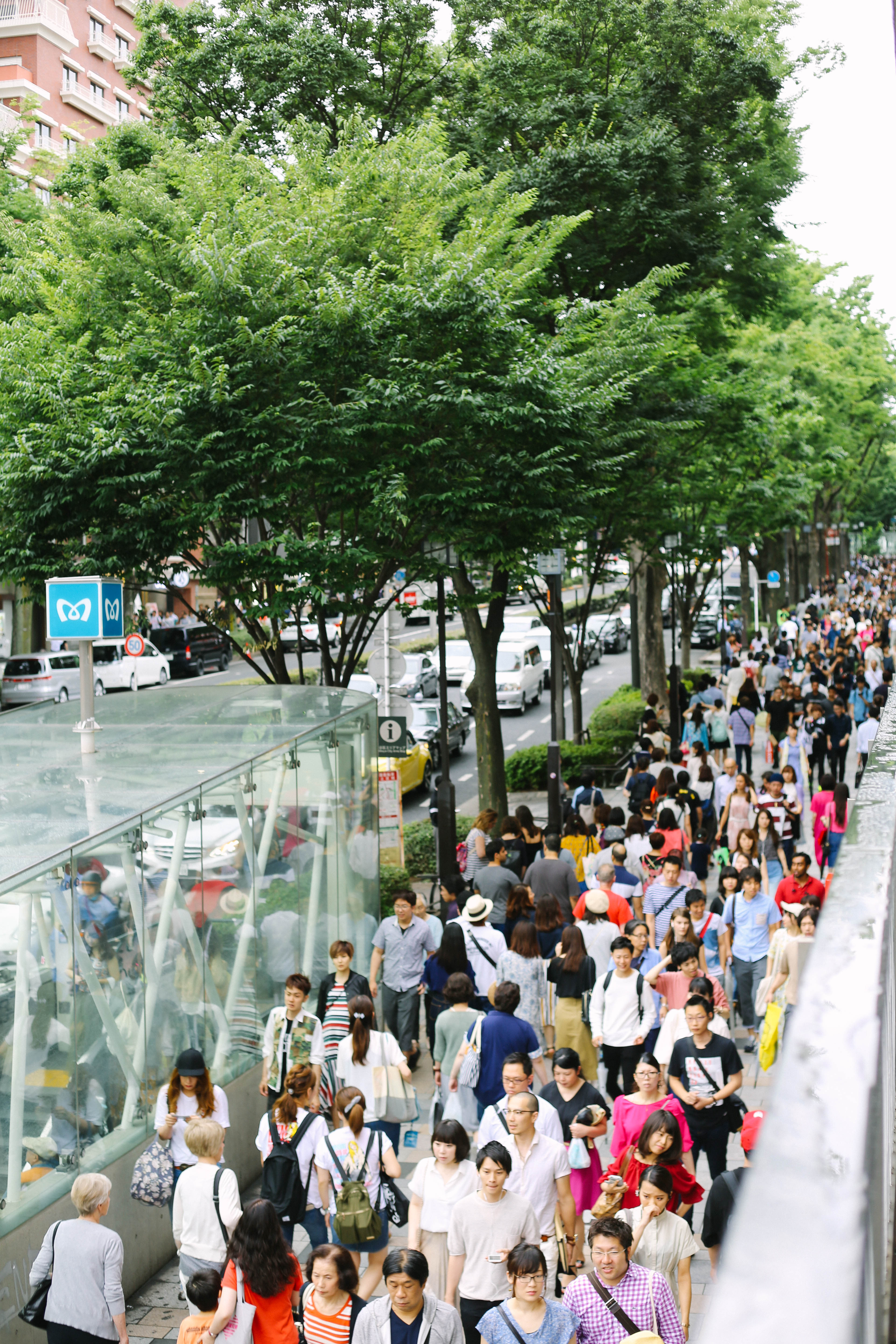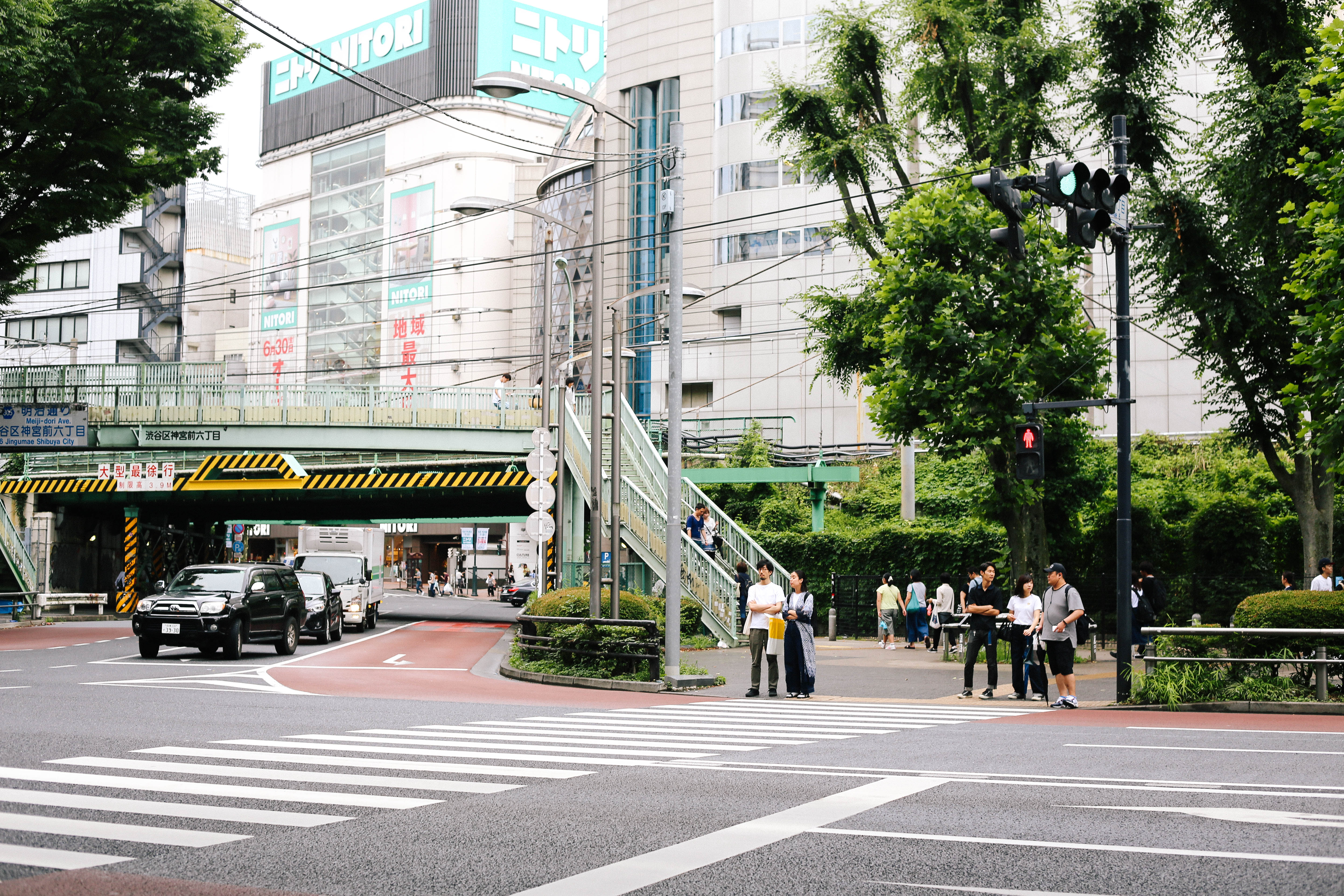 Are there any other groups doing similar things to you in this field or even beyond the events industry?
Not so much in Tokyo. It's mostly foreigners that get it and even our whole management team are from other countries originally, none of us were born in Japan. We would like a more Japanese perspective and involvement with the group. We've been trying to figure out ways of how to get more native people involved because right now, I think most people who like Bae Tokyo right now are all from abroad.
Do you think it's just a case that the female population in Japan haven't realised they need feminism or can benefit from it?
Yes possibly. It's just a new idea here still.
Bae Tokyo just returned with its first event of the year. How did that go?
This year had already been insane. We hadn't had a party in Tokyo since our first anniversary party which was in November 2016, and then we started our Asia/US tour in January. So once all of the dates we're finished, it had been over five months since we'd hosted a party here. It was nerve-racking. It was a new venue. We were working with new people but not only that. Sankeys is huge. The capacity was a scale we had never handled before so I was really worried. In our previous space, it was a lot smaller so we could really curate the environment and could be aware of what was going on in each pocket of the venue but you can't have control over everything or how people act when they come to your party. We still wanted them to enjoy themselves. With what we put out visually and the people who we attracted, it went fine.
Are there any artists you really admire and would love to work with?
TOKiMONSTA – I think everyone is in love with her. She is so amazing. I really love what she does and how she got started. In LA, we got to play with Eden Hagos who is a Soulection DJ and Kronika – also Soulection – she didn't play but she came to our party out there and was super cool and down to earth. Those are women that we look up to on the team, but honestly I haven't really thought about it. It depends on vibes because it's important to us that we want to support and uplift each other. Using this platform to showcase all of us and everything we can do. Bae Tokyo hopes to become an international support network where we can give each other information because it's important for women to help each other in this industry. There's still so many times when I'm booked for a party and it's a fucking sausage fest. But in the past, we've booked people such as A/K/A Soundswho's from Singapore. We had her play our first anniversary party along with Miso, who's from Seoul and is a part of RBMA and Club Eskimo. We actually went to Singapore during the tour in February and played with A/K/A Sounds's crew ATTAGIRL and what they're doing out there is really similar to us. They're super gorgeous, talented, independent girls.
"We want to lead by example. Hopefully the people who work with us or younger girls who look up to us can see that."
It sounds like that network of solidarity and friendship is already starting to take shape…
When we first started, we naturally didn't know each other as well as we do now. We know how we all work and our personalities now – especially after touring and living together. The tour made us closer. People expect us to have drama because we're a group of women but it's not like that. There was a recent moment at a NYLON event we played in Tokyo where everybody was on stage and I took a video where people we're joking and hugging and felt like it has really grown to be like a tribe of powerful, strong women. We all want to lead by example. Hopefully the people who work with us or younger girls who look up to us can see that.