Gynelle Leon
__
London, UK
__
As the owner of PRICK, London's first cacti and succulent shop, Gynelle is a beacon of change and a much needed new face in the world of horticulture. Previously working in forensic science, Gynelle left behind her old life, sold her flat and turned a wishful idea into a contemporary white-walled sanctuary where time and the stress of city-life seem to not exist. Located on East London's Kingsland Road – the shop feels somewhat like a gallery. Small plants sit on plinths, big plants are displayed as though sculptures. You don't have to be an expert or a connoisseur to appreciate the beauty and variety of plant life on exhibition here. Born in Dagenham but raised between England and her parents birthplace St Lucia – Gynelle is a genuine advocate of nature and an entrepreneur in every sense of the word. With an energy and presence as bewitching as the plants she sells, Gynelle candidly shares the realities of running a business, the transformative power of plants and why being a woman of colour on the high street is so important.
__
Words by Kadish Morris & Photography by Dunja Opalko
Why did you decide to open the shop on Kingsland Road?
I knew it would be a good place to open a shop. I know the area. I'm from East London so it's easier to sell to people I know. It was a safe option for me to be in East London. It's very progressive. There are a lot of creatives and forward thinkers here who wouldn't be offended by the name and would embrace it. On the footfall I get on this road – it's perfect. There's also a very strong sense of community that surprised me and that I didn't expect. There's a really strong comrade feeling here. I definitely feel apart of a community. Not just with the other shops but also with the residents. I've made really good friends with my neighbours upstairs. Lots of children pop in on their way home from school. There's a girl called Penelope who asks her Dad to come here like it's a day out.
That's lovely. How old is she?
She's four or five. She picked out a plant the first time she was here but it died so we pretended that I brought it back to life. Her parents told her they were going to leave it with me for a week and I was going to make it better. They brought it in and I replaced it. Stuff like that is really fun. For children to be getting into plants at such a young age is amazing. It teaches them responsibility.
Why do you think it's important for people to own/interact with plants?
Connecting with nature is so important for our wellbeing. Homes should be a place of solace where we are surrounded by items that are aesthetically pleasing and make us feel calm and at peace. Plants can transform a space. It's a bit like having an empty wall. The moment you put some art up it transforms it. They also clean the air. There's something very special about seeing time elapse through growth too. Especially in a city where we are surrounded by bricks. I think it's very important to have something that's on a journey with us. It's still fine if you kill it because it reminds you of mortality. With the plants that people have grown from seed – I always tell people that they have been grown from love vs the little ones that have been grown in a nursery. These ones weren't grown to be sold. They were grown because the person cared about them and they really loved them. It makes a difference when you've inherited something that has received a lot of love and attention
"Another massive shock when I first opened was that I had a lot of middle-aged men coming in and questioning my business."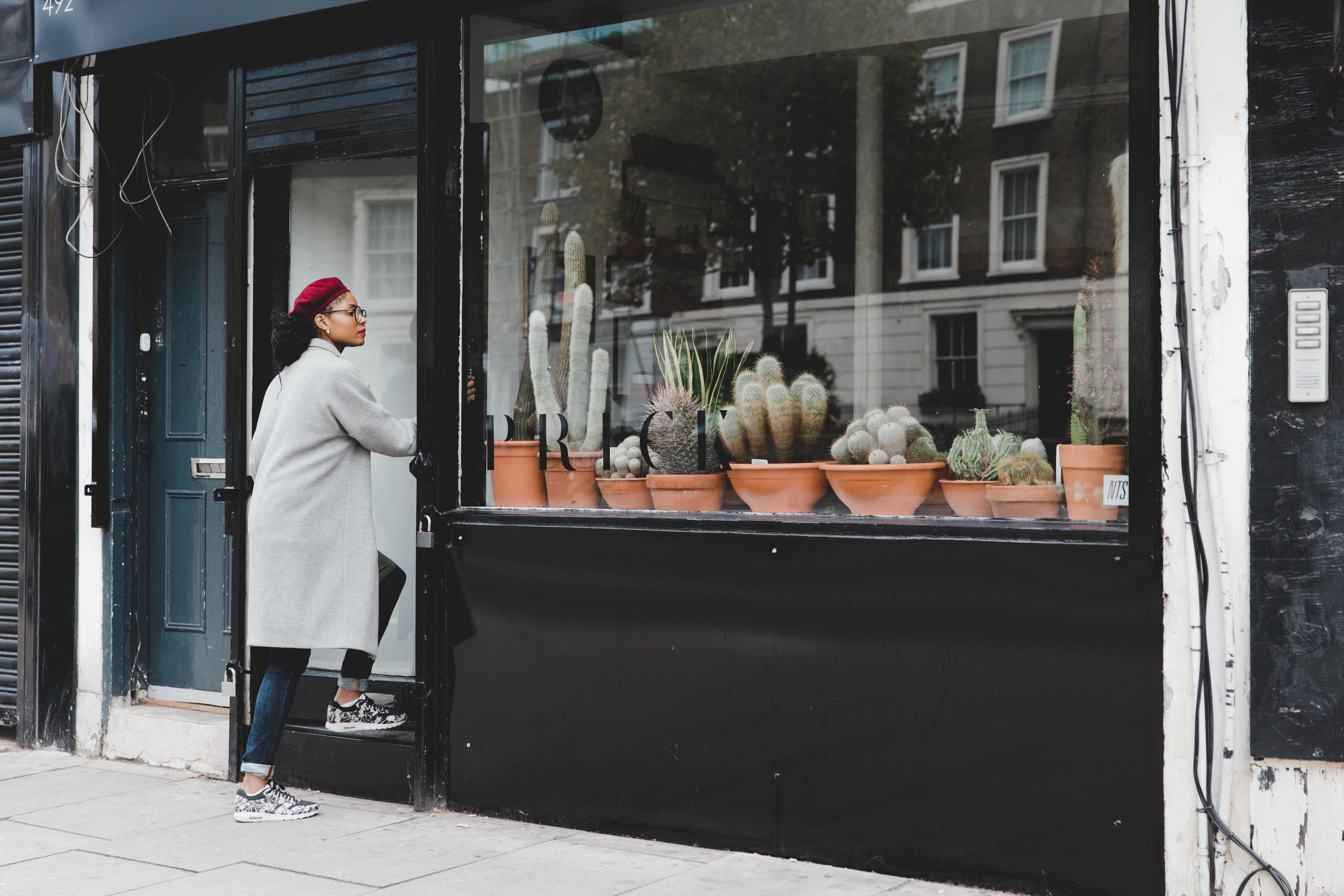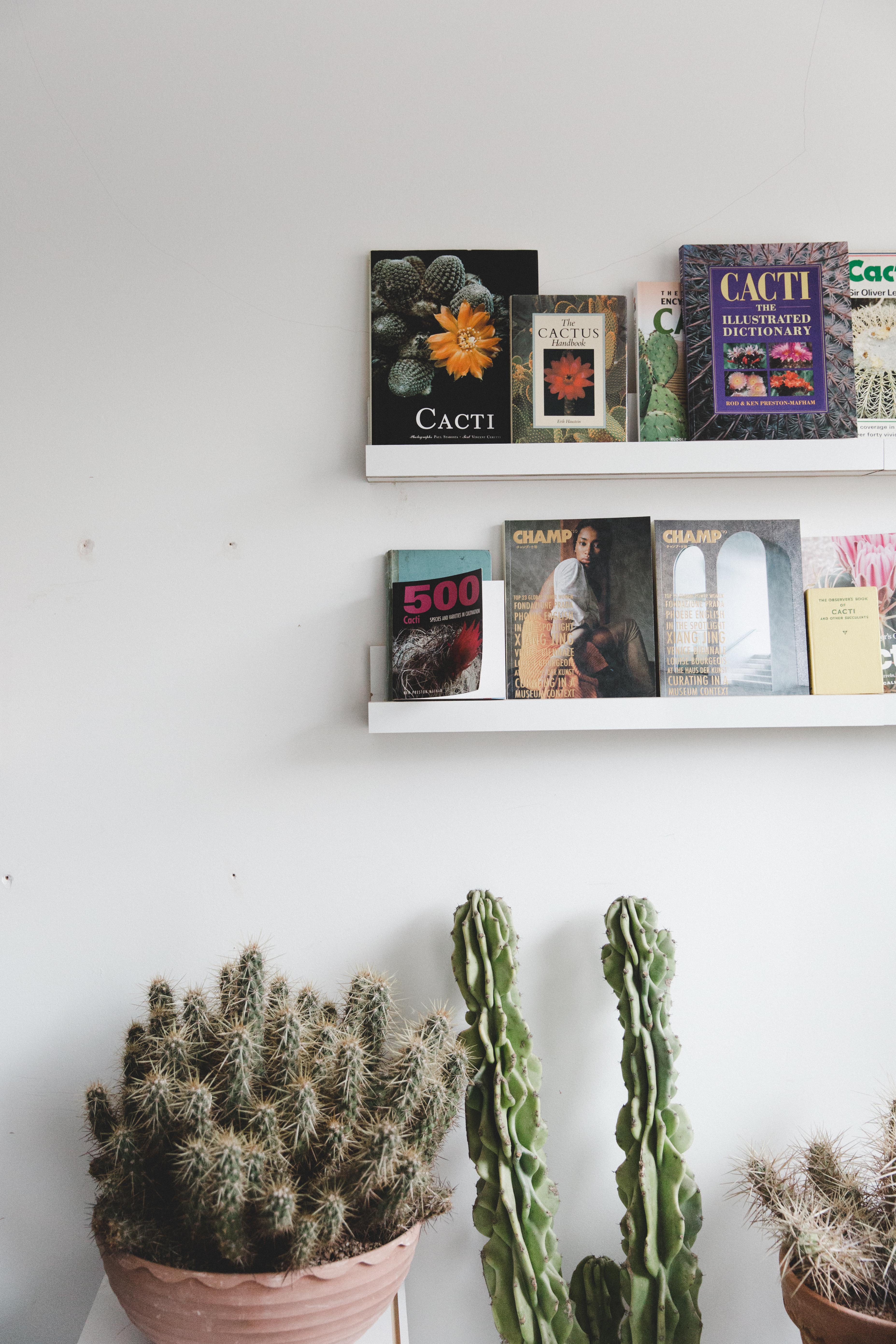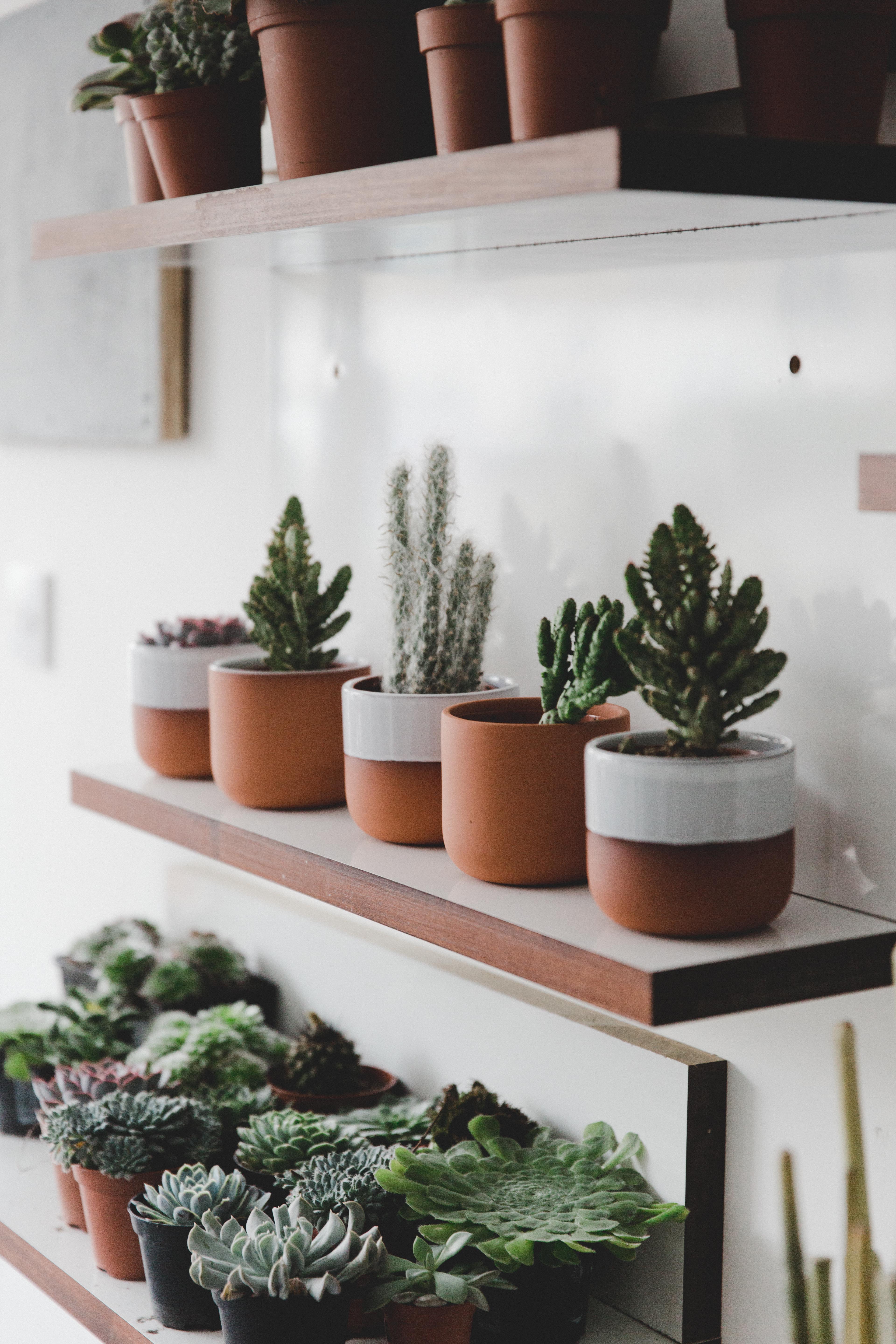 What has surprised you the most since opening up the shop?
Exactly how much work I have to do [Laughs] I do everything. The PR, marketing, answering emails, selecting stock, looking after stock in the green house, making sure I'm here 6 days a week, keeping the brand moving, looking after my artists and making sure that everyone is paid. And then on top of that – I have requests, collaborations and people being horrible online. That's something that shocked me – the Reddit groups bashing the shop.
Wow. Really?
Yeah. One thing I had to learn was to separate myself from the company. But it's hard to do that when I've sold my house and given up my whole life just so I could bring a nice shop to the high street where people can enjoy and learn about plants. Another massive shock when I first opened was that I had a lot of middle aged men coming in and questioning my business. I asked one guy would he be asking me these questions if I was a man?  People would literally come in and question my business plan. I get so many people asking me if I make any money.
You clearly know what you're doing. The effort and research that must have gone into this would have made it impossible to do hastily…
I think that's what people think. That I've thought 'Cacti is cool and trendy – I'll open up a cacti shop'. It's been 2 years of hard work to get to this point. I'm a member of The British Cactus and Succulent Society. To get the collection that I've been able to get and to get the ceramists who designs the pots – it's not an overnight thing. It's a labour of love. You also get people who after talking to me realise that I own the shop and can't believe it. I knew in horticulture there was a lack of diversity but I didn't see myself as a beacon of change. I was just doing what I believed in. I didn't have any other motive behind it. But now I'm realising how important it is that I am doing this and that I am on the High Street and that people can see me.
"So many people I met said that I'm shaking things up. I'm young, black and happy. People have said it's a breath of fresh air. It's breaking the mould."
Do you think that some people don't expect to see a woman of colour running a business like this?
Yes 100%. They can't hide their reaction. I've had lots of people in horticulture telling me it's amazing what I'm doing. The fact that I'm young and enthusiastic and I'm trying to get other young people interested. I'm not just selling plants as a commodity but learning and trying to pass on that knowledge.
It really is empowering to see a black woman setting up their own business and taking on all of that risk and putting themselves out there. Visibility is so important…
Because your normalising it. It's not a shock. When I first went to an RHS flower show –  I was shocked by the lack of diversity. This year at the first ever RHS Urban Garden Show, a visitor pointed out that we were the only people of colour exhibiting. So many people I met said that I'm shaking things up. I'm young, black and happy. People have said it's a breath of fresh air. It's breaking the mould.
How did you know that this idea would materialise into something real?
I was completely anxious to the point that it had to happen before somebody else did it. It was a constant fear that it wasn't going to happen or I'd think that something could happen to me and I wouldn't be able to do it [Laughs]. I have a very strong sense of my own mortality. I don't take anything for granted. If there's something that I want – I'm working on it now, even if it's a tiny step. Otherwise it's just a wishful thought. My dad was always on me to be an individual. He wanted me to stand out. That's why they made up my name. They were never parents who spoke about following your passion, but they always encouraged me to be who I am. For years I was really depressed when I wasn't doing what was true to me. I was doing what I thought was right. I had a lot of frustration because I had a job, a beautiful home but I wasn't happy. I had no fulfilment from what I was doing. I started slowly doing other things. I did an evening course in floristry and I entered the RHS photography competition and I won it. So the things that were important to me I happened to be good at them.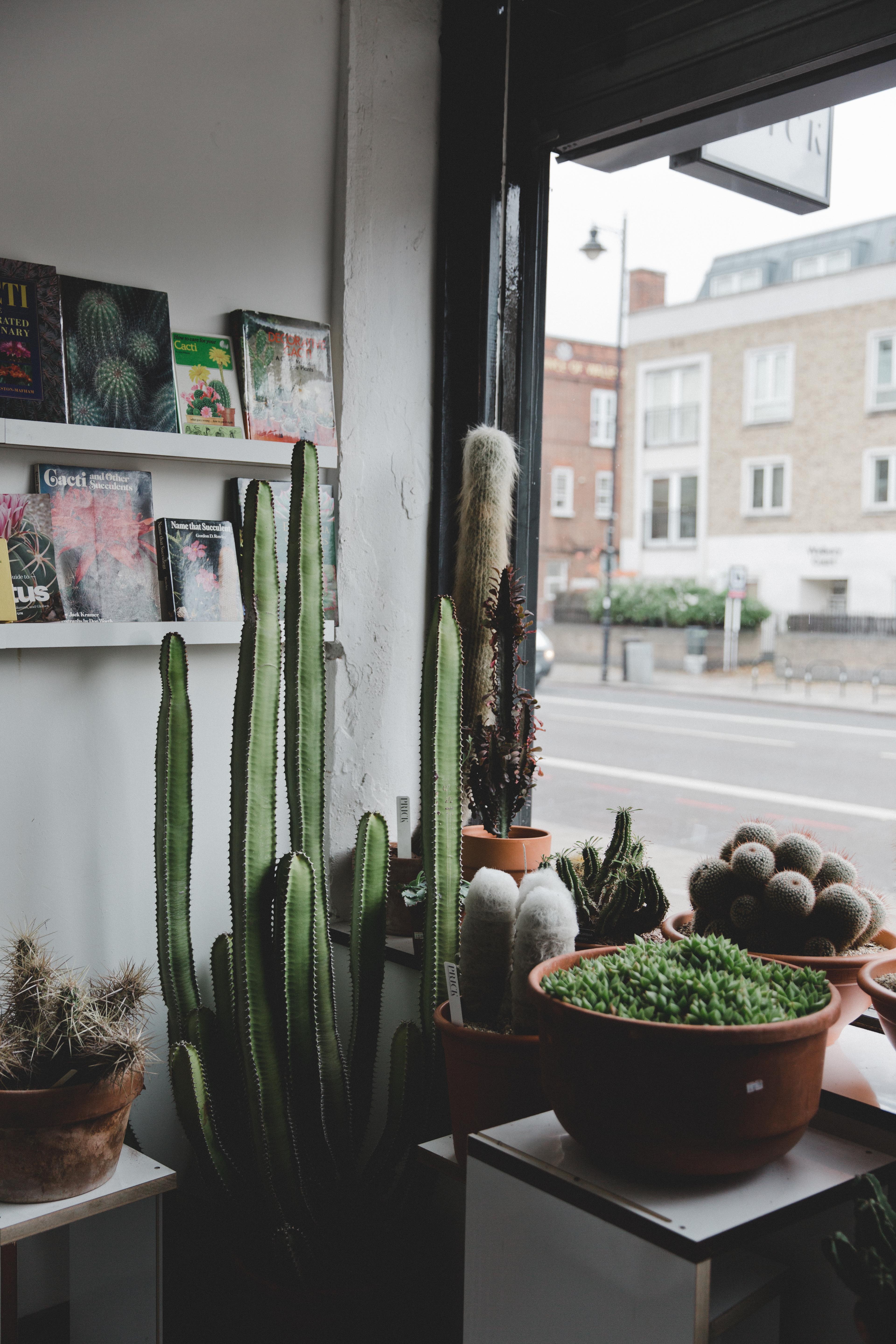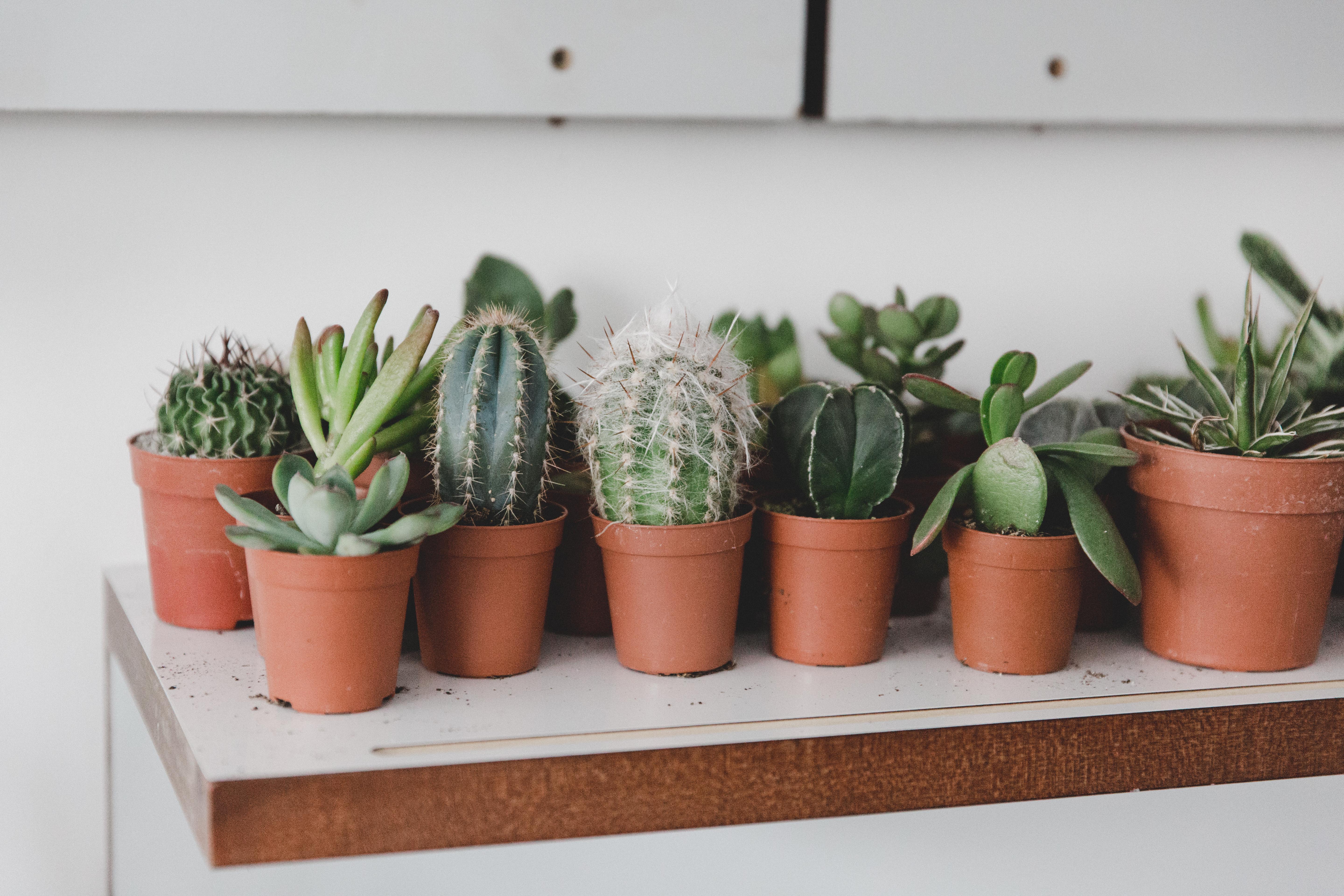 Tell me a bit about your heritage…
I was born in Mile End and moved to Dagenham. My parents are both St Lucian. My Mum came here when she was 7 and my Dad when he was a teenager. Growing up – I spent a lot of time visiting St Lucia. I've been to St Lucia every year of my life. Last year I was there for 9 weeks. It's incredible how easy it is to just wake up and know all that you were doing was thinking about what you were going to eat that day. I've always known a life outside of London. I didn't grow up thinking that this was it. I grew up in Dagenham where there wasn't many black people but in St Lucia – everybody was black. The teachers, the president, the business owners. I think it was completely invaluable. Also, I'm British. but a large part of my history, tradition and ancestry is St Lucian. My parents sent me back there because they wanted me to know the country that I was from and that's so incredibly important to me. You've hardly got any CCTV in St Lucia so there isn't that feeling of being watched. There's no oysters cards. There's no tapping in. There's no yellow lines. You're not anxious. Also it's amazing to be around nature 6-8 weeks of the year.
I recently went back to St Kitts with my grandmother. It was amazing and made me realise how important it is to know where you come from…
I started a photography project called The Returnees about the people who have returned to St Lucia which I think is interesting due to what's going on at the moment with immigration. My grandmother said something important to me recently. I asked her why she went back to St Lucia and she said that no-one can tell her to leave because it's her country. That's something that Caribbean people heard a lot back in the sixties. Go back home. They weren't all welcome when they first came over. It must of stayed with her that knowledge that she wasn't completely welcome and wanting to go back to somewhere that she would never have to hear that.
How is your background in science beneficial to what you do now?
Forensic science makes you highly analytical. It makes you question a lot and makes you good at following processes. Integrity is another thing I took away. You need people to trust in you and trust in what you do. So with the brand, there are certain things I wouldn't do even if it got me publicity and certain people I won't work with if I don't stand ethically for what they are. Reputation isn't everything but it's pretty important. Especially as a new brand you've got to keep it consistent. You have to be cautious and not just say yes to everything.
"I want to keep the focus on the plants. That's why we went with white walls. There aren't loads of overhanging plants in here. We wanted it to be less of a whimsical botanical theme and make it more contemporary."
What other businesses, shops or brands have you been influenced by?
Definitely WAH Nails. Sharmadean Reid is incredible. I've know her for years. I went to her first ever business power lunch 10 years ago. When I came to view the property, I couldn't believe it was next door to WAH Nails. Sharma was so supportive and gave me a lot of help. For years, she told me I should open a florist. I'm so lucky to be surrounded by a lot of entrepreneurs and freelancers. Goodhood is another amazing business. I love publications and books like the Gentlewoman, Paper Journal, Bizarre Plants, The Plant Journal, Strange Plants, i-D and Champ magazine and places like Liberty London for integrity.
How would you define cool?
I suppose the word cool can have a negative connotations – but to me, it's something that's very raw, real and truthful. When someone creates something that means something to them. Rather than doing things for likes or just for the press. It's when your doing something that is a true expression. When you see something executed in a way where you think everything about it is perfect.
Talk me through the design and arrangement of the shop…
The wood is reclaimed from the Natural History Musuem Reading Rooms. We designed some shelves that were specific for the plants. Some are wide enough for just one plant. Some of them are wider for more. They're at a height that you can look down on them which makes it easier to pick. The back wall I use as a showcase for the ceramists. I wanted the plinths to elevate and show the plants like sculptures. I wanted it to be a clean room but not so clean that you couldn't imagine it in your home. I want to keep the focus on the plants. That's why we went with white walls. There aren't loads of overhanging plants in here. We wanted it to be less of a whimsical botanical theme and make it more contemporary because that's what our homes are like.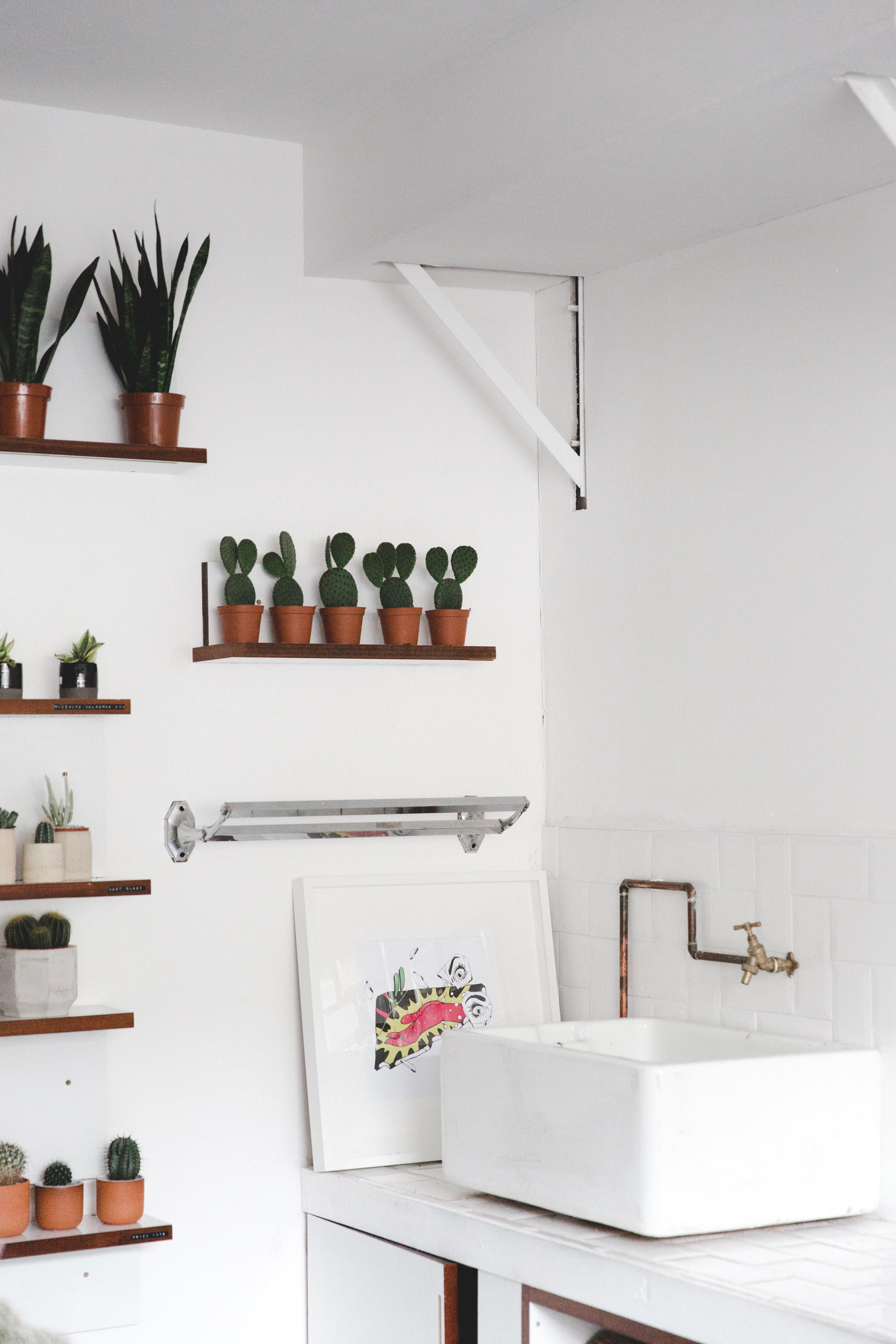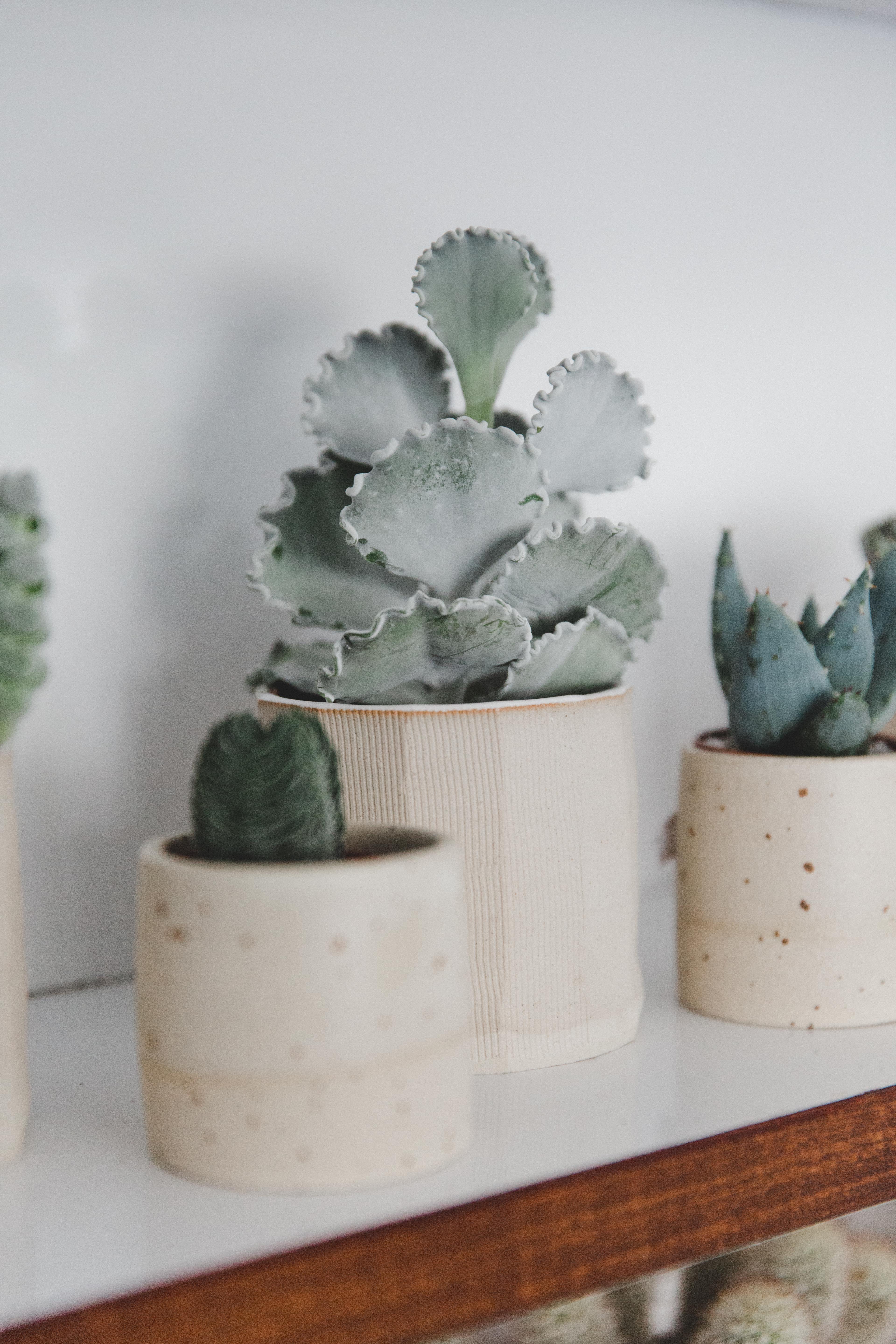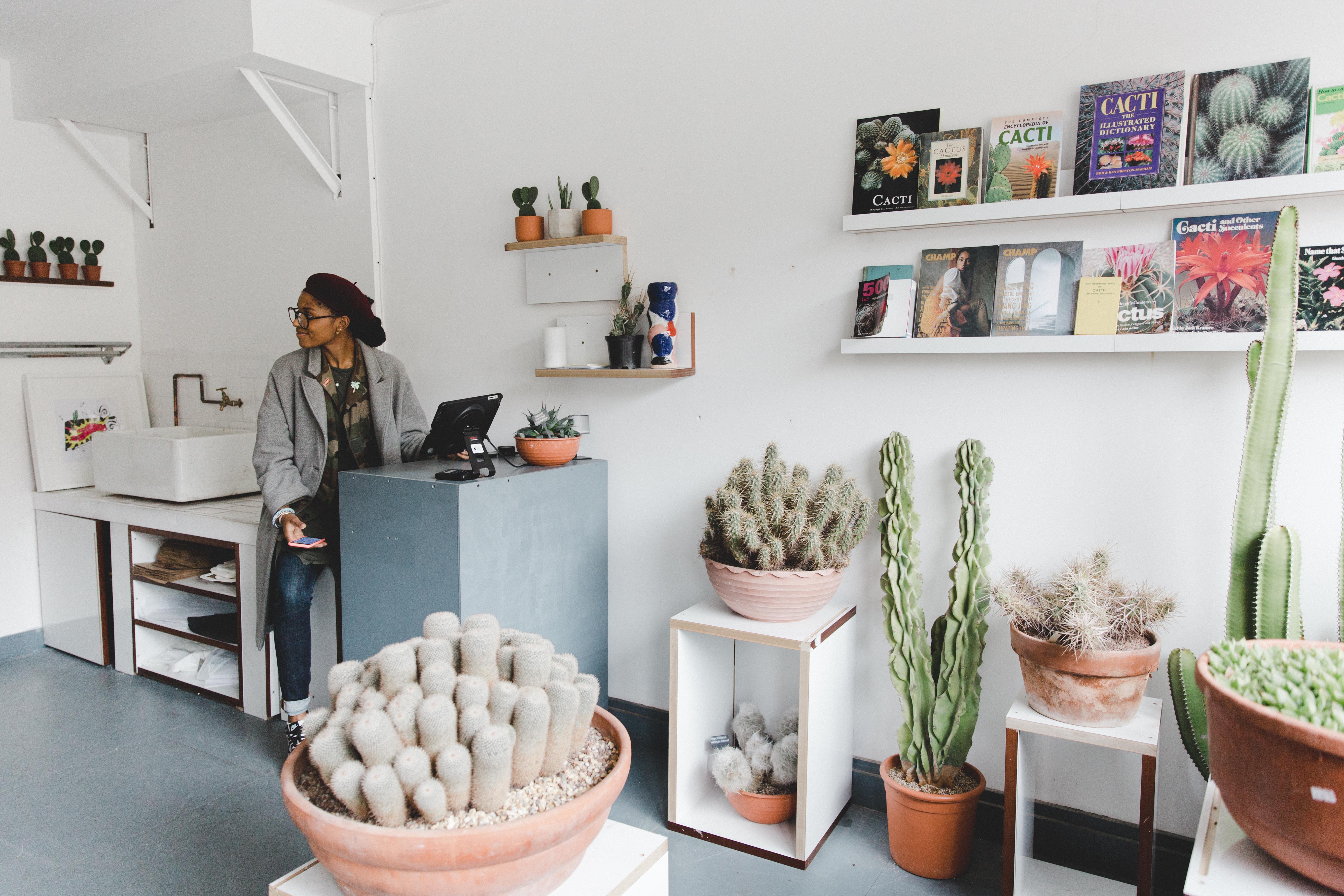 It all feels very considered and well thought out…
It's basically just a big creative project. This shop has been my biggest achievement. Even though I've been to Uni –  I didn't have that sense of achievement when I finished my degree or my masters or when I bought my flat. It didn't represent me. I didn't feel like I put everything into it. Obviously it's hard for some people to get on the property ladder but I didn't have to push myself emotionally, physically and psychologically to get it. Opening up this shop has tested every part of me. Especially in terms of endurance. To keep going against the odds. Even just the risk aspect. It could have not worked and I could have lost everything. For me, having the idea and then not doing it would have just plagued me. I can't deal with the regret of things I haven't done. A few people have come into the shop and have said that they were going to open a cactus shop and they can't believe I beat them to it but it's one thing having an idea and another actually going through with it. A large part of my life I worked and thought that the future was to buy a house and have a family. But it got to a point where I was really unhappy. I thought that was what I wanted because that was what my parents did and that's the only avenue I saw. But I always knew I could achieve more. I felt like I owed it to myself to see exactly what I could do if I went all out and put all of my skills together and saw what was possible.
So how exactly do you source your plants?
There's a lot of nurseries and collectors around the country and also abroad. It's a bit like being an antiques dealer. Someone may have passed away and there's an auction with all of the plants they own.
What kind of music do you play in here?
On Sundays I might play a bit of jazz. At the moment Tribe Called Quest's album is on repeat. Before that it was Solange. Before that it was Noname. It's just about creating a good positive space.
Is it difficult finding good retail space in London?
Not difficult just really expensive. I was quite lucky but obviously it's not as cheap as you'd think for a small room. I do have to hustle and get the sales up to a certain point. If you're not money driven then you have to watch your margins. How much are you making each day. How much are you making on that one thing. You have to always be on it. It's nice when I've had a good day and can sit back and relax.
Would you open up another shop?
I'd love to open up a larger store where we can have more space to do things like talks and workshops. Even to use the space as a community space. I definitely would love to have somewhere where there was space to have reading time around the plants. In London I think it's important to have spaces that are peaceful. The space here is small but it has such a good energy.
"A large part of my life I worked and thought the future was to buy a house and have a family. But it got to a point where I was really unhappy."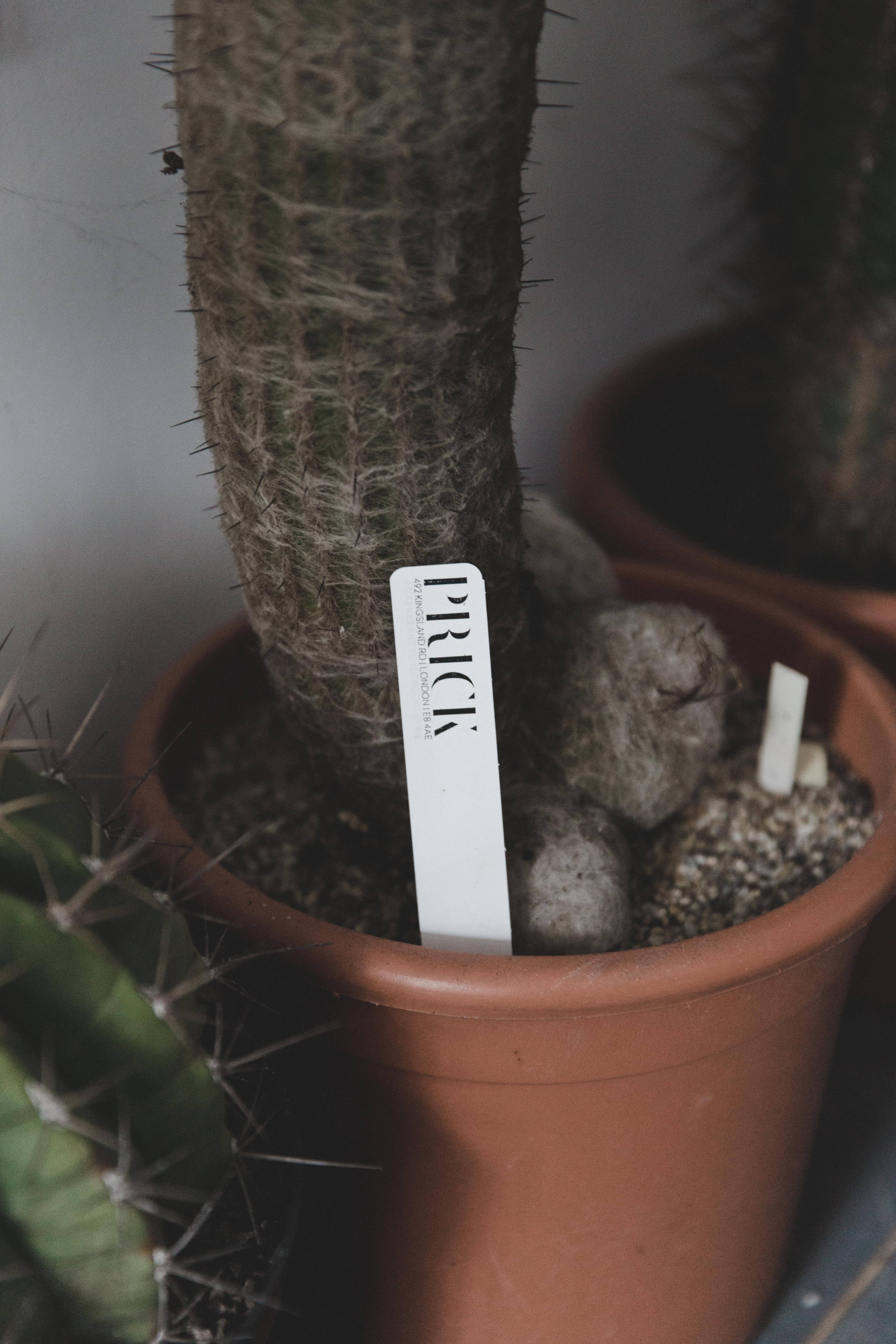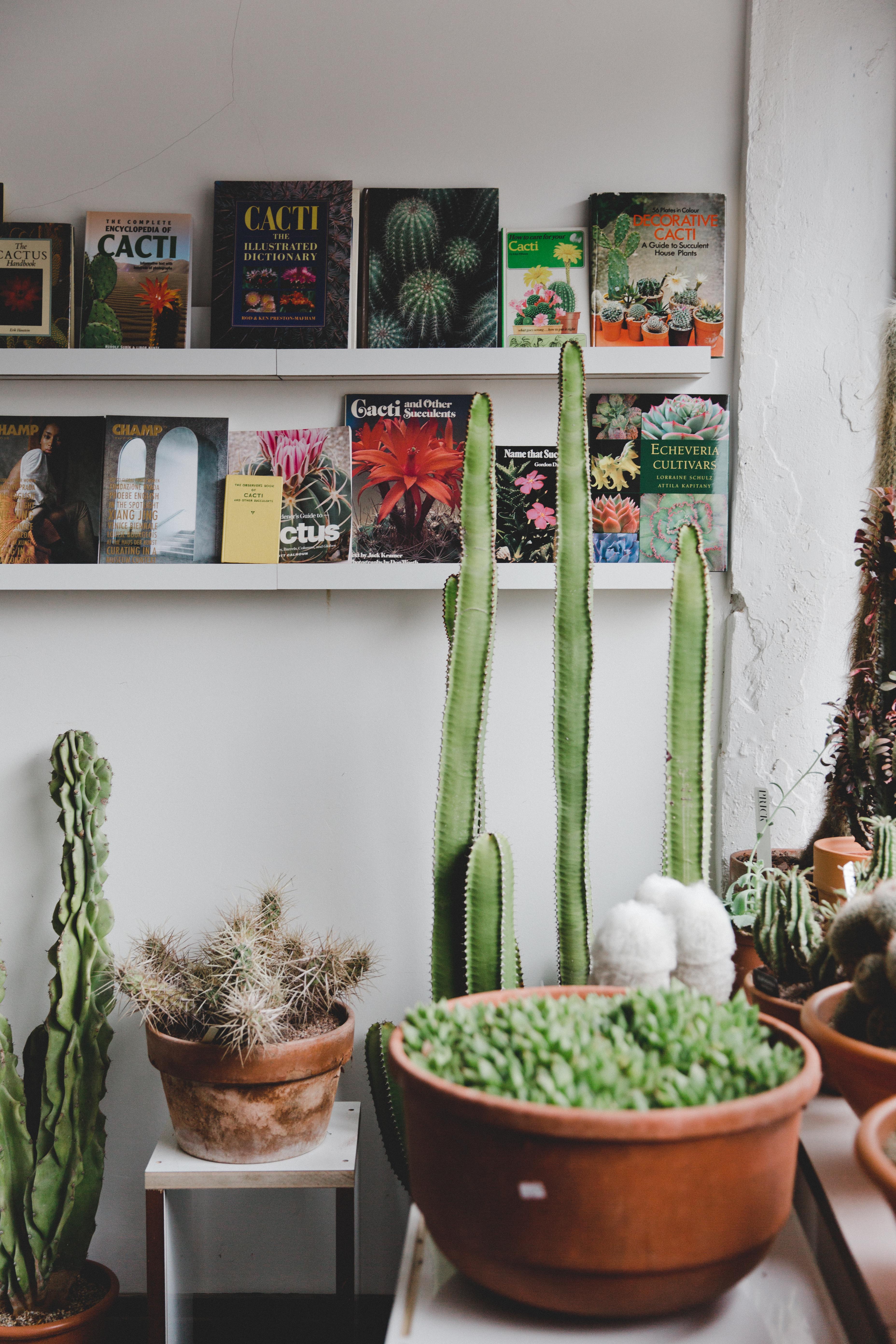 Do  you see yourself being physically here full-time in the long-term?
Yeah I love seeing the public 6 days a week! [Laughs] I don't mind a few days. Laura who comes in once a week is amazing. I'm looking forward to the point where I can afford to have her here more. I wouldn't be mad about being here for 3 or 4 days a week. I want the shop to be a standalone success without me but it's kind of impossible when everyone wants to know the story. Everybody wants to know about me. That is something that I wasn't expecting. But as the face of the brand and as a black woman – it is important for me to be visibly seen. I'm just exhausted because I did the whole run up to the launch then I went straight into running the shop. I've not had a break for 5-6 months. I haven't left the country in like a year. I don't have a weekend. I'm here. Mondays are my only day not being in the shop and I try and exercise 'Quiet Mondays' where I avoid talking to anyone during the day on the phone or in person.
Quiet Mondays – that's such a good idea!
It would be so nice and peaceful not having to interact and talk to people. You realise how much of a break it is. In here – some people don't just come in to buy plants, they come in for a chat. I don't get to choose. They're talking at me and I have to respond but sometimes you just don't want to have to talk to people. Don't get me wrong – I have some really lovely people come in and then I have some strange ones. It's hard work when you're here all the time. Because I own the business people think it's OK to ask certain questions.
"If I was able to use all of the skills I do here for somebody else, I'd be really happy. It's just for me, I couldn't find a role that encompassed all that I wanted to do. "
So what does a day off look like?
I don't know [Laughs]. I give myself the morning on Mondays. Laura will cover a 5-7 shift in the afternoon sometimes so that I can go to talks, or to the cinema or to a friends birthday meal. An ideal weekend if I can remember it would always be visiting an art exhibition or going for brunch with friends. In the summer I love going to the parks and reading or going on road trips.
Is the stress and the workload better than working for someone else?
I feel like you could work for someone else and be really happy. I know that I could. It's just the job that I was doing wasn't making me happy. If I was able to use all of the skills I do here for somebody else, I'd be really happy. It's just for me, I couldn't find a role that encompassed all that I wanted to do. Also I had this child that I needed to birth. It's the same with someone who has an amazing song or an artwork that they need to bring into fruition. I don't feel like I'm going to be here forever and I would definitely like to go onto other projects but because I had no experience of branding and marketing –  it would have been impossible for me to do this for somebody else.
Are you satisfied with what you've created?
I'm happy it's here. The shop isn't finished. It's just going to take a little bit more time and money next year to sort out things that aren't quite right. I wanted to sell some fresh pressed juices from the beginning. It didn't happen in the end but they'll be here next year. I don't want to stray too far away from plants. I don't want there to be a cafe in here. I want it to stay true to what it is. From the beginning, I decided that I'm not opening up a shop but I'm building a brand. It would be boring if I just opened a shop. I never imagined I'd be a woman in business. I do still think that children will be the epitome of my life success but I'm trying to build a legacy for my children. I want to be able to pick them up from school and I know that running my own business would make that easier. I want to show them something they can achieve or something to pass on to them because in our community –  it isn't very common.
Do you see PRICK continuing as a family-run business?
Yes I do.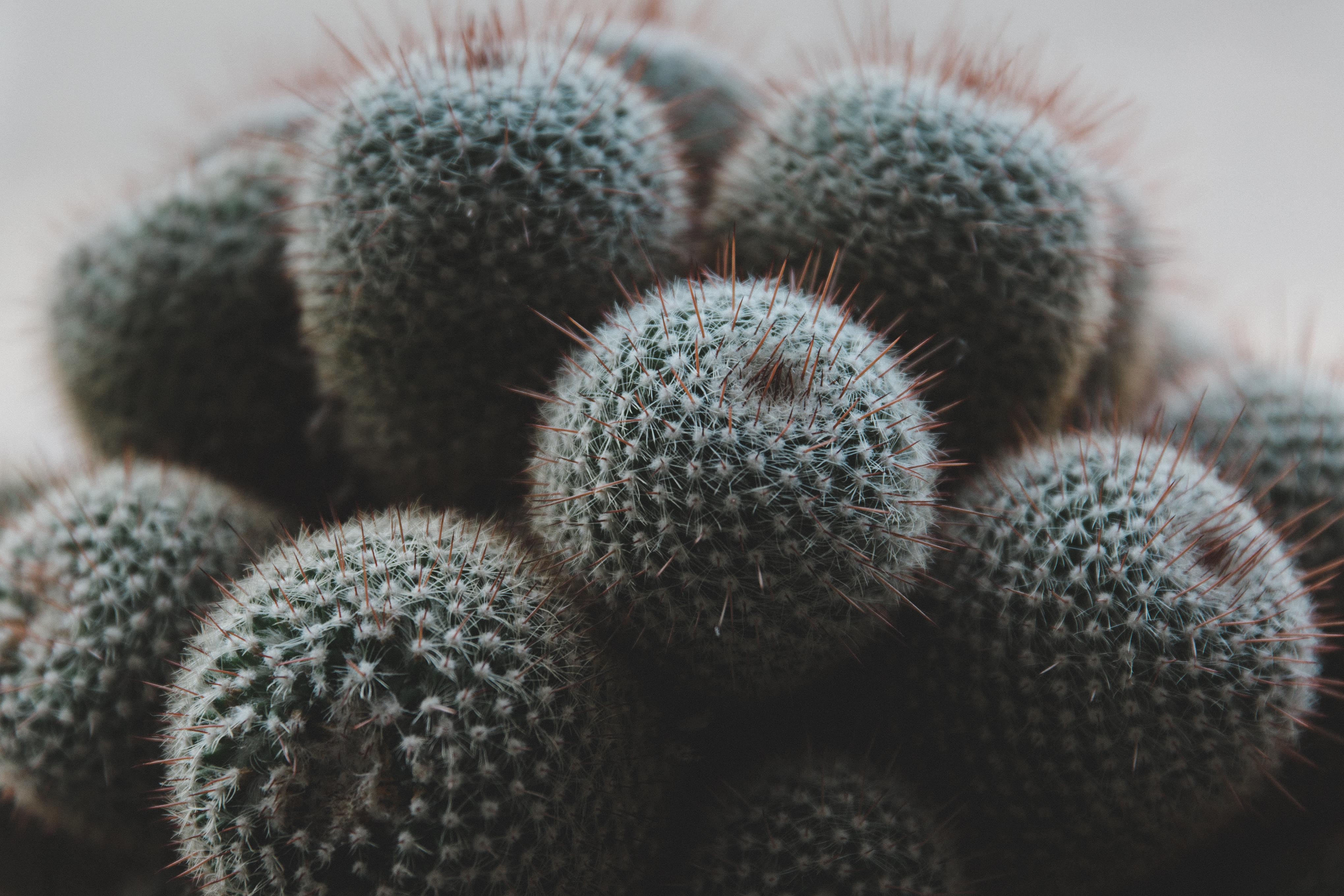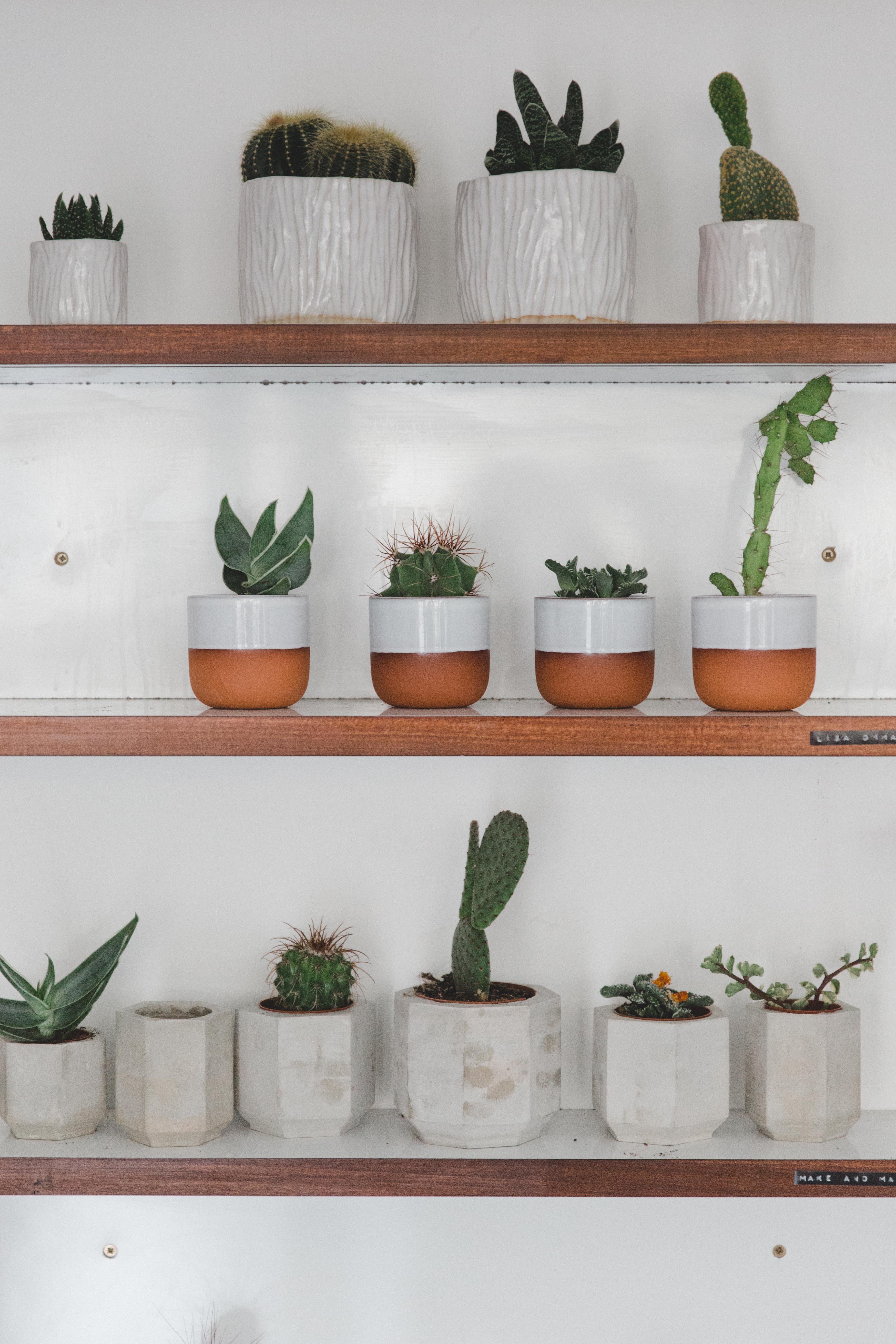 Is being a black businesswoman empowering?
I didn't think about it to begin with. But lots of black women have written to me saying it's amazing what I'm doing and that it's really inspiring for them. I am by no means a finished product. I feel like you've got to have a business for like 5 or 10 years to be a successful business woman! I'm basically just a woman who has taken control of her life. I'm happy to raise anyone up business wise. Especially women and especially black women. Plus lots of us are mothers and care givers and aren't always able to finance these things. I find in general – being the only black woman anywhere you have a sense of responsibility. Theres so many negative stereotypes in the world. If people have never experienced a woman of colour or a person of colour other than through TV, when they interact with you – that is there whole experience.
And that's such a huge role to have to play…
I'd rather someone meet me so that I can answer them honestly and inform them. When I dated my ex who was a practising muslim – I felt closer to other people who were muslim because of my first-hand experience. It wasn't just this abstract thing. The more you learn about different races, communities and cultures – the better. When it comes to black women in business – there needs to be a lot more of us and there are a lot more of us now taking that leap.  But many of us come from homes where our parents are immigrants. They came here just trying to make the most of it. They came here to find a job, to get a pension, own a house, have children and put them through school. For us it's about actually living your passion and your dreams and travelling and all of these things that people don't associate with blackness.
"It's up to us to make our own idea of success and go for it rather than following what we see as a social norm."
It's about fulfilment rather than comfort…
Comfortable for us is nothing new. It's not unattainable. I don't have a go at my parents for not helping me to pursue art because it was foreign to them. Some people see success as buying a home, or having children or having a career spanning 20 years.  It's up to us to make our own idea of success and go for it rather than following what we see as a social norm. It shouldn't be something that is static. It should be something that is completely dynamic.